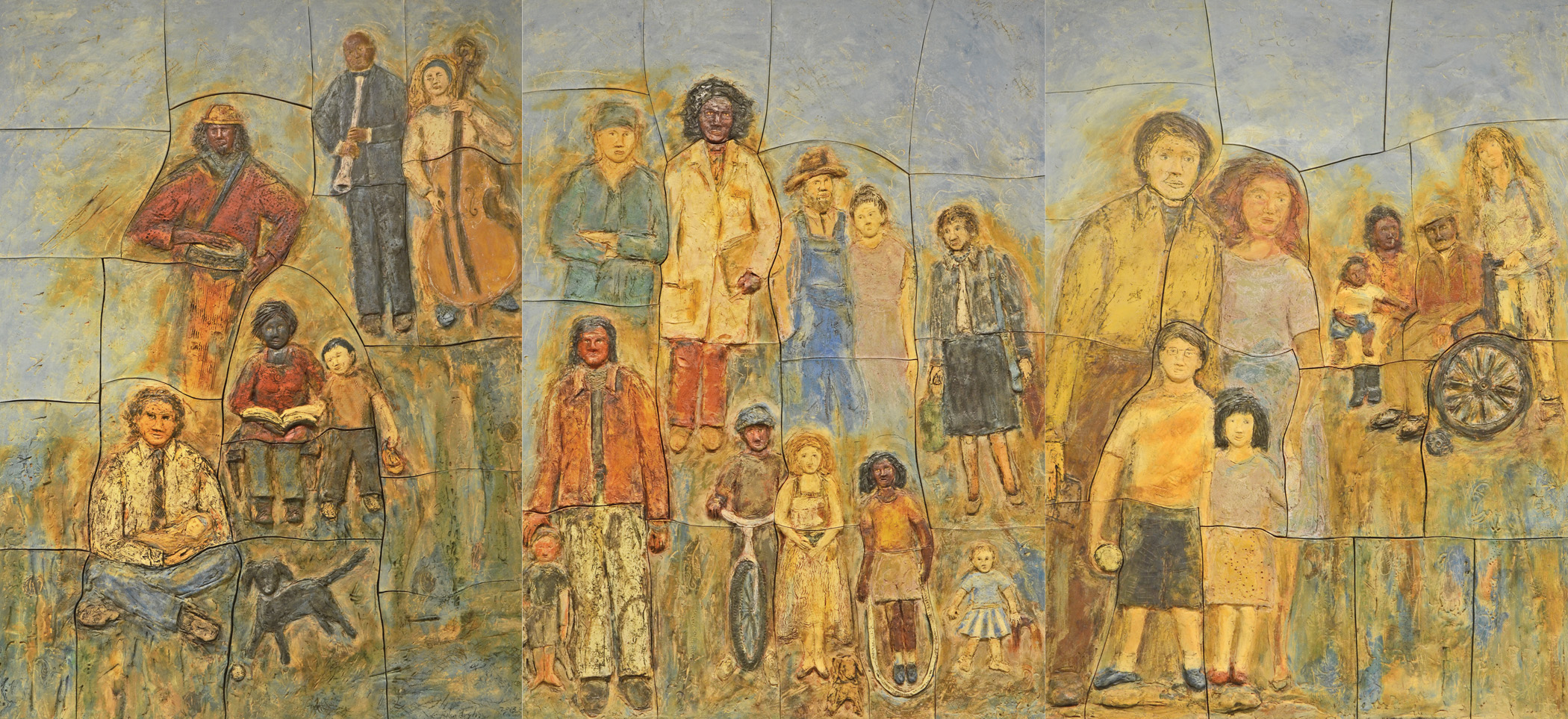 We are the People of North Carolina
Date: 2013
By: Gayle Tustin
Medium: Ceramic
Ceramic artist Gayle Tustin is based in Wilmington, North Carolina. Tustin discovered her passion for ceramics shortly after graduating with an associate degree in business from Robert Morris University. She later attended the renowned ceramic school at Alfred University in New York. Trips to France and Peru greatly influenced her aesthetic, particularly the red earthenware she was exposed to in the Andes Mountains.
In 1992 she received a North Carolina Emerging Artist Grant, which allowed her to pursue the larger scale projects and relief murals for which she is best known. Other awards for her work include the YWCA Woman of Achievement in the Arts, and international invitations to the St. Joakim Osogovski Painters Colony and the Resen Ceramics Colony, both in Macedonia.
Tustin is supportive of other artists and was the co-founder of an international nonprofit art colony that meets every two years on Bald Head Island.
Tustin's work has been exhibited and is included in collections throughout North Carolina and the United States, as well as in France, Germany, The Netherlands, Greece, Turkey, Brazil, Spain, South Africa, and Macedonia. Randall Library at the University of North Carolina at Wilmington has established an archive of her working papers and manuscripts, documenting her prolific career.