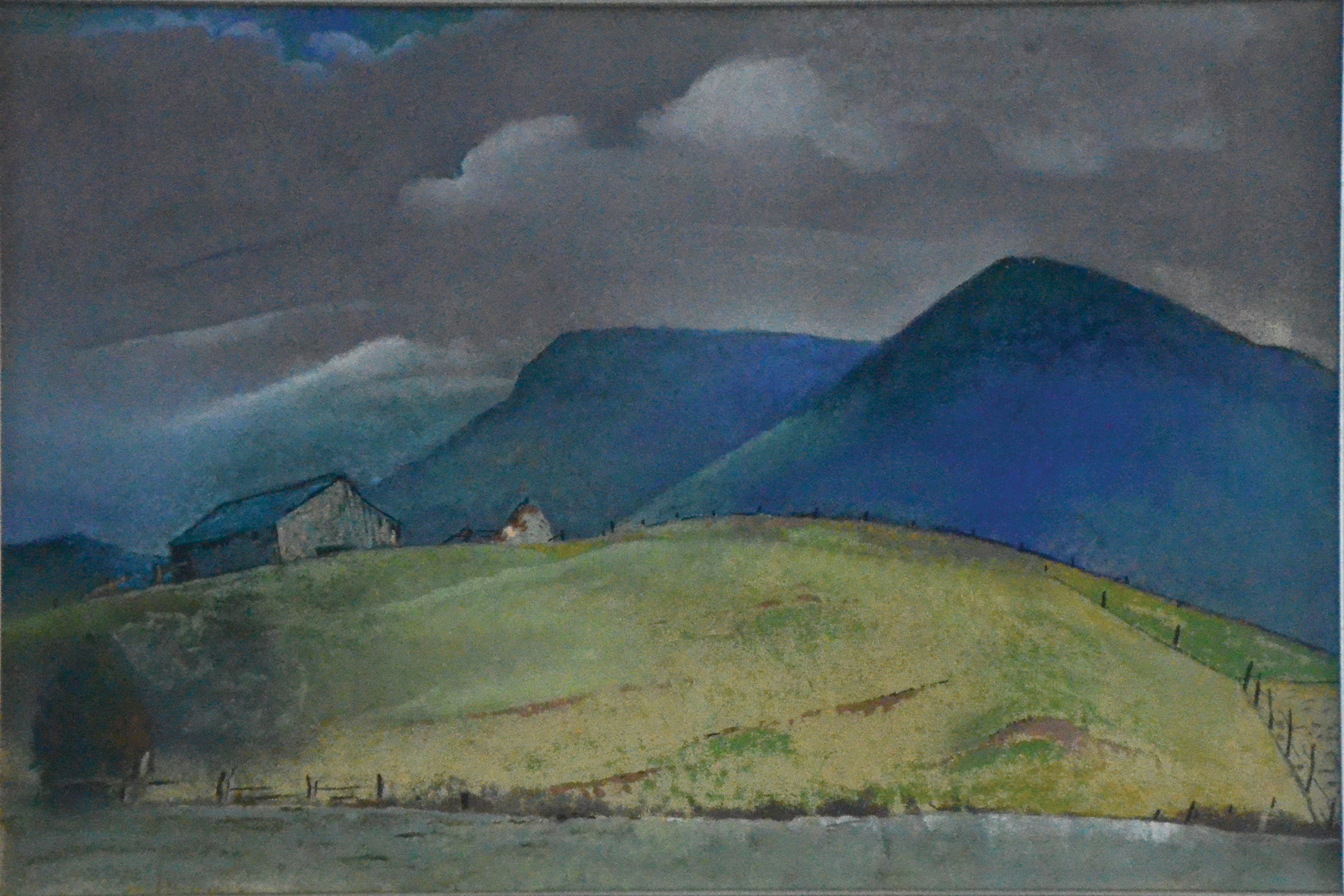 Untitled
Date: c. 1930s
By: William Henry Stevens
Medium: Pastel on paper
Will Henry Stevens was one the most prolific Modernist painters in the American south. Born in Vevay, Indiana, in 1881, near the Ohio River, Stevens was inspired by nature even at an early age. As a young painter he studied at the Cincinnati Art Academy and the Art Students League in New York City. While living briefly in New York, he had several one-man shows and was befriended by such artists as Albert Pinkam Ryder, Jonas Lie, and Van Dearing Perrine. Stevens taught in Louisville, Kentucky, for ten years before moving to New Orleans in 1921, where he taught art at Sophie Newcomb College, now part of Tulane University. Every summer he traveled to the mountains of east Tennessee and western North Carolina to paint. Stevens died in 1949 after retiring and moving back to Vevay, leaving a lasting legacy throughout the southeast.
During his career, Stevens captured the spirit of the southern landscape—from the highlands of Appalachia to the lowlands and deltas of Louisiana—using oil, tempera, watercolor, and pastels. His style was characterized by the direct, gestural application of lines and tones, which were energized by clusters of flickering color notations. This visual shorthand had parallels with some of the most advanced techniques of his day. His representational works along with objective abstractions reflect the unique characteristics and geometry found in the bayou and mountains.
The work of Will Henry Stevens is represented in major museum collections, including the Smithsonian American Art Museum; the Museum of Fine Arts, Boston; the Ogden Museum of Southern Art, New Orleans; the Los Angeles County Museum of Art; the Louisiana Arts and Science Center, Baton Rouge; the Greenville County Museum of Art, South Carolina; the Hunter Museum of American Art, Chattanooga; the Morris Museum of Art, Augusta; and the Tulane University Collection, New Orleans.