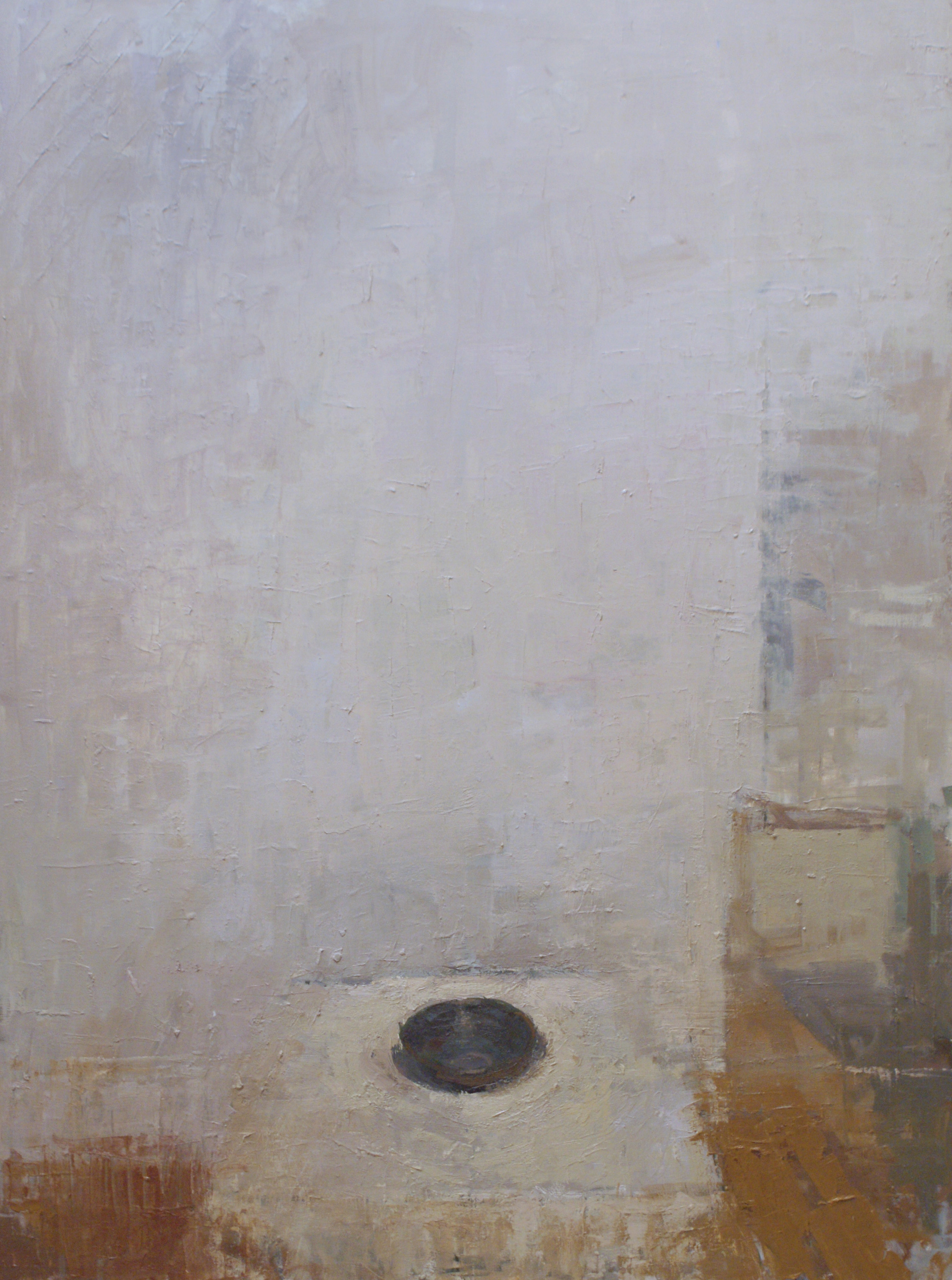 Dark Bowl as Interior
Date: 2011
By: Wayne McDowell
Medium: Oil on canvas
Wayne McDowell started painting and drawing the rural Mississippi landscape as a teenager in the 1970s. Working on a riverboat in the 1980s, he completed a watercolor series entitled Life on the Mississippi. In 1985 McDowell received a portfolio scholarship to attend the Memphis College of Art, where he dedicated his time to plein air painting and drawing.
After leaving school in 1989, McDowell moved to rural Missouri, where he began a shift from representational painting to abstract work. As a result of his Life on the Mississippi series, McDowell was offered his first solo show at Southeast Missouri State University. Ten years later McDowell moved to Wilmington, North Carolina, where he worked as a graphic designer and experimented in still life painting as well as abstracted coastal landscapes until his death in 2013. McDowell translated these scenes into tranquil and layered atmospheres of muted color planes, which give the viewer a calming presence. He observed about his work, "I paint what I need, not where I am."
McDowell's paintings have been featured in many group shows and selected solo exhibitions including Chase Gallery, Boston; Fayetteville Museum of Art; Hodges Taylor Gallery, Charlotte; Greenhill Center of the Arts, Greensboro; and Duke University, Durham.