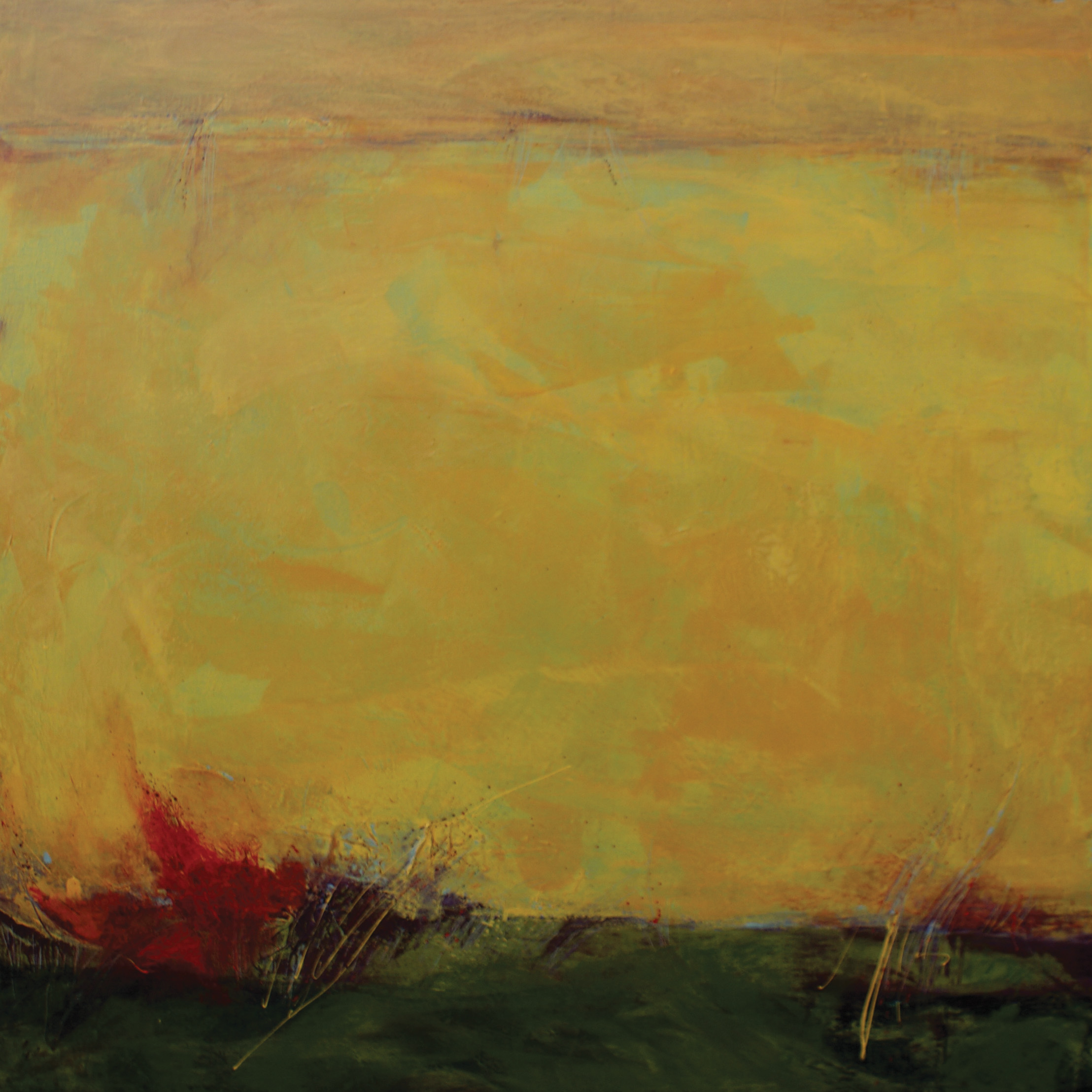 Splendor of Daybreak
Date: 2012
By: Nancy Tuttle May
Medium: Mixed media on canvas
A native of Greensboro, NC, Nancy Tuttle May graduated from Wake Forest University in 1961. She received a grant from the National Endowment for the Arts in 1976 and has studied art in both Italy and France.
May works with acrylics, pastels, gold leaf, metal powders, and silk tissue on paper and canvas to create colorful abstract compositions. In her words, "My process is complete when the viewer connects with my work." Her work has been exhibited locally as well as internationally, and her paintings are collected by individuals, corporations, as well as institutions.
May is a long-time supporter of artists and art in the community, and has held the position of chair of the Emerging Artist Committee in Durham, North Carolina, since 1984. She also serves on the boards of the Nasher Museum of Art, the Duke University Library, and the Durham Art Guild. She is chair of the Durham Arts Council's Emerging Artist Program and was awarded a Durham Women of Achievement Silver Medallion. She is also an associate member of the National Museum of Women in the Arts.
May has taught career renewal workshops for the North Carolina Art Educators Association and business of art workshops for the North Carolina Museum of Art. She has also taught at the Women's Center of Orange County and at the Duke University Continuing Education Program. She has been a guest speaker for Duke University's Women in Leadership series through the Women's Studies Program