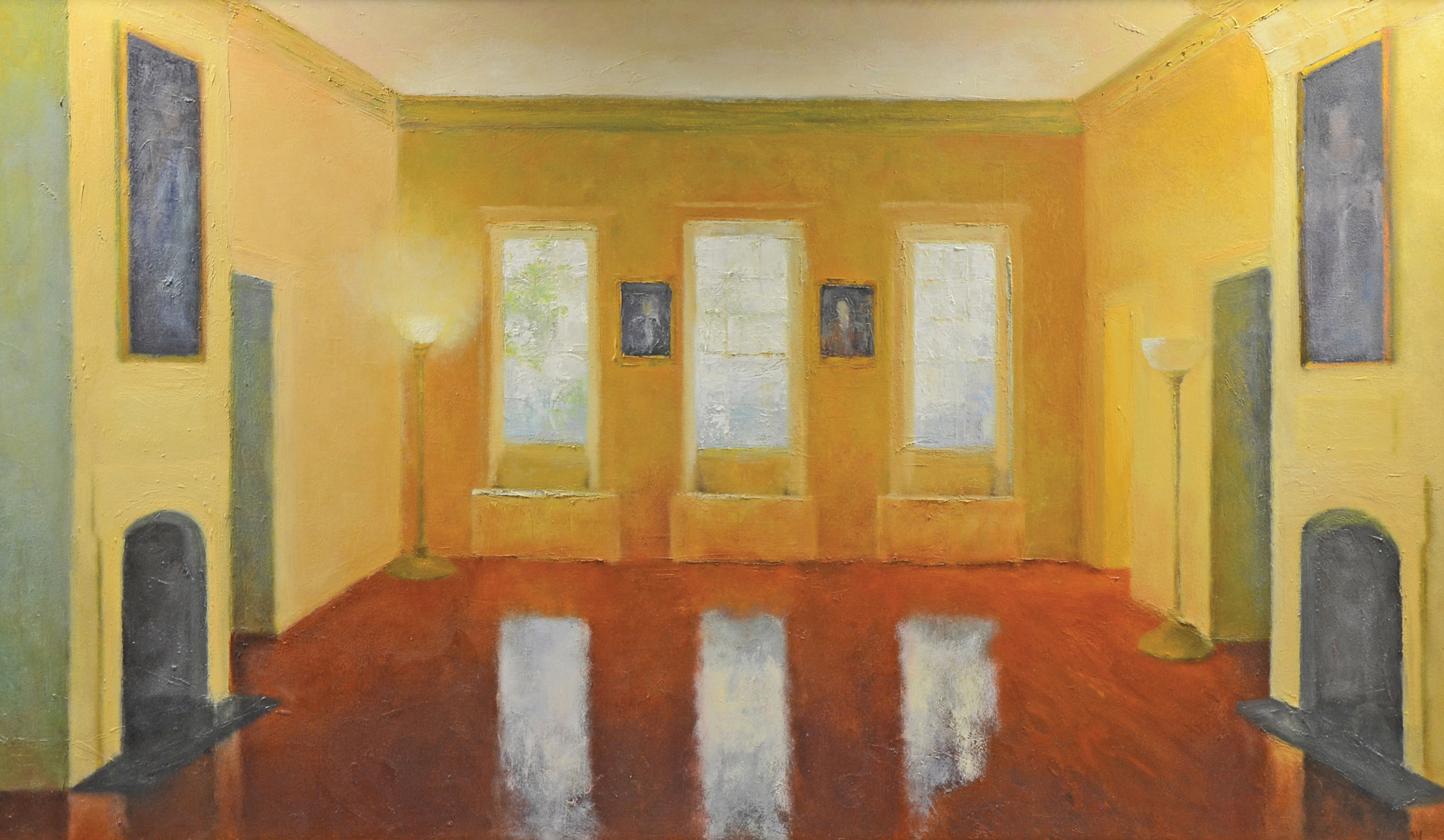 Chowan County Courthouse
Date: 2013
By: Gayle Stott Lowry
Medium: Oil on canvas
Gayle Stott Lowry began her studies at East Carolina University, concentrating in art and primary education. After completing her undergraduate studies, she narrowed her focus to painting, studying under the internationally known artists Wolf Kahn and Sidney Goodman. Her paintings depict architectural explorations in vacant spaces, allowing natural light and form to give the compositions a voice. Lowry has traveled to Italy, Spain, Mexico, and Cuba and allows these ventures into unfamiliar territories and cultures to continually inspire her work.
Lowery was commissioned to paint the Chowan County Courthouse in Edenton, North Carolina, the oldest courthouse in North Carolina still in active use and a National Historic Landmark. She found the courthouse too crowded with furnishings, given her preference for vacant spaces with dramatic natural light, so she chose instead to paint the upper chamber, which is empty of furnishings today but provided the setting for many local, state, and national political actions during the 1770s and 1780s.
Lowry's work is in the North Carolina Museum of Art and also in corporate collections including Rex Hospital, Glaxo Smith Kline, SAS Institute, Progress Energy, R.J Reynolds, and IBM. She has been awarded a residency at Vermont Studio Center, a United Arts Council Project Grant, and a project grant from the City of Raleigh Arts Commission.