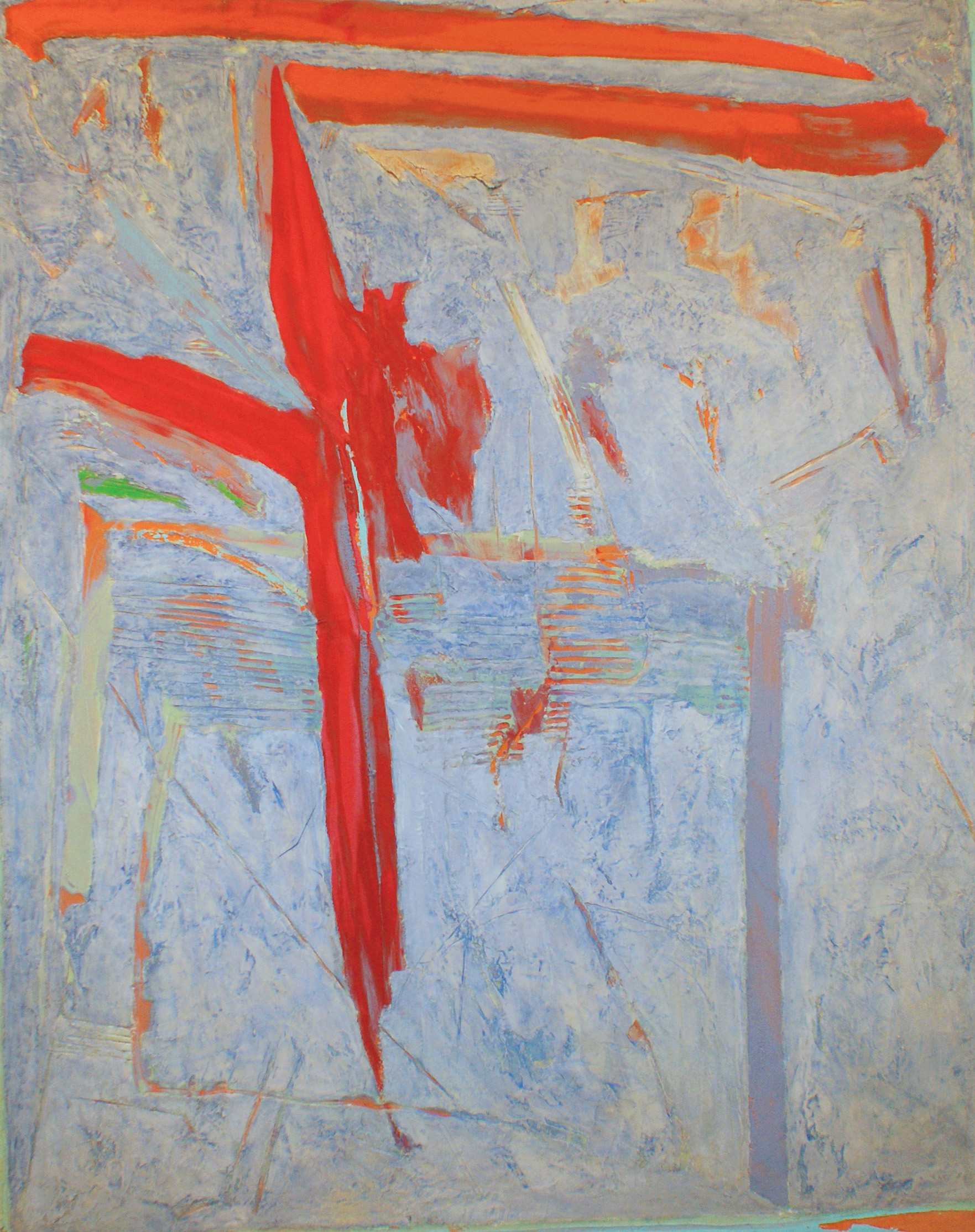 Veronica's Veil LXVIII
Date: 1985
By: Herb Jackson
Medium: Acrylic on canvas
A native of Raleigh, North Carolina, Herb Jackson received his undergraduate degree in German from Davidson College in 1967. His studies at Davidson included a year abroad at Philipps University in Marburg, Germany. He later received his master of fine arts from the University of North Carolina, Chapel Hill. After graduation Jackson taught at Davidson for the next three decades, where he oversaw the art department's growth from a tiny space to what is now the Belk Visual Art Center. Jackson currently holds the title of Douglas Houchens professor of fine arts and professor of art emeritus.
Jackson has had more than 100 solo exhibitions, including many exhibitions abroad in countries including England, Portugal, and Peru. Jackson's work is now in more than 80 collections, including the British Museum in London and the Brooklyn Museum in New York City.
Jackson's art is almost entirely abstract and nonrepresentational. He is best known for his paintings, both larger works on canvas and smaller works on board, and for his oil crayon drawings on paper. In addition, he has done a number of prints using vitreography and digital media. Critic Donald Kuspit included Herb Jackson's paintings in the first exhibition of contemporary American art presented in the former Soviet Union.
Herb Jackson received the North Carolina Award in 1999.