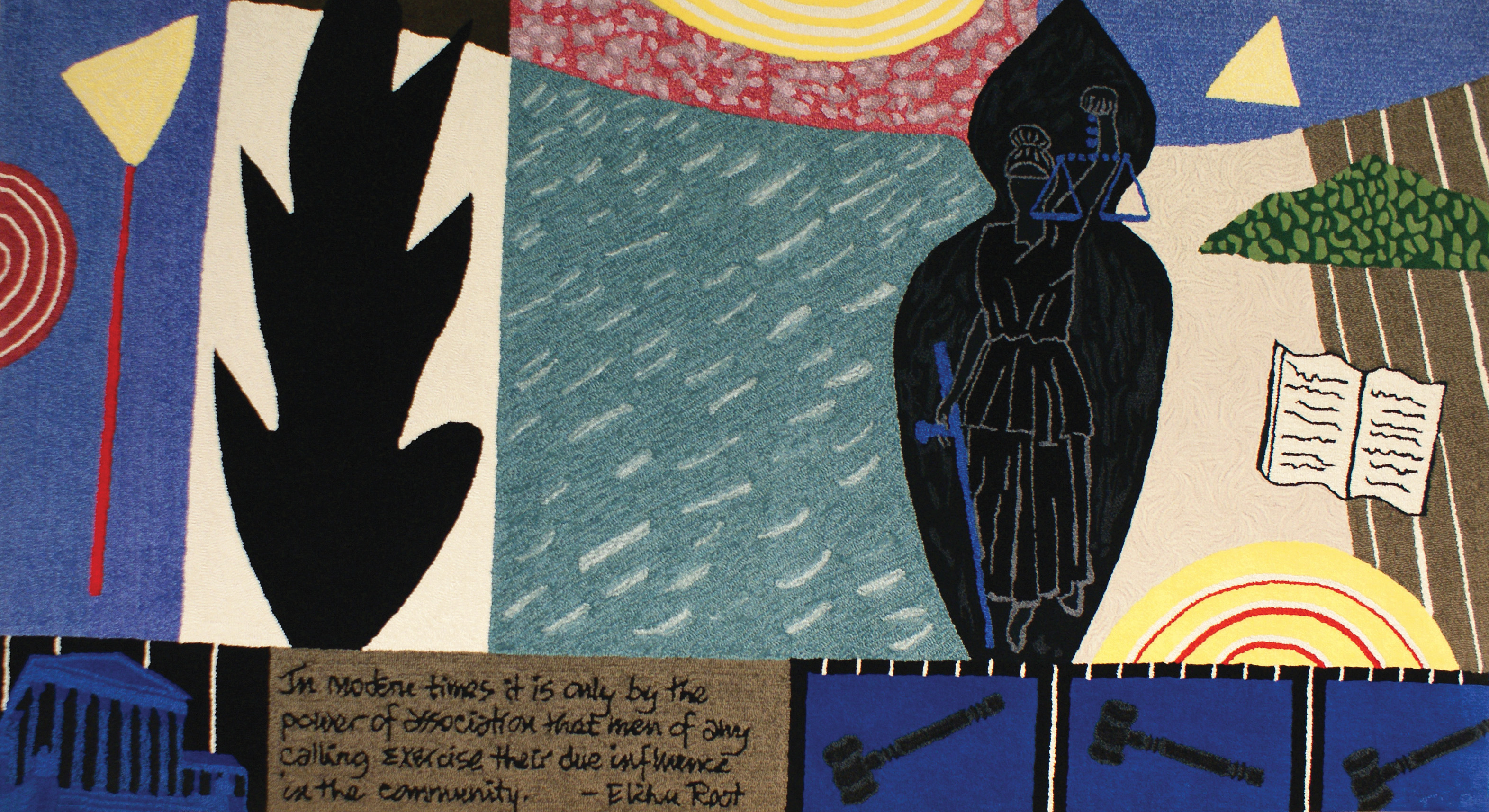 Power of Association
By: Tina Bromberg
Medium: Textile wall hanging
Tina Bromberg grew up in Woodstock, New York. She moved to North Carolina to study at North Carolina State University, where she earned a bachelor of fine arts and a master of design studies. Bromberg began her career as a painter and is recognized as an accomplished colorist whose sophisticated craftsmanship goes beyond the decorative. Bromberg's paintings and hand-painted bowls can be found in major private collections in the US and Europe. The American Craft Council selected her bowls to be part of their prestigious juried show, Craft at the Armory, in New York City two years in a row. In addition to her paintings and bowls, Bromberg has created unique one-of-a-kind tapestries inspired by her paintings and designs.
Bromberg's paintings, bowls, and tapestries reveal an affinity for Persian and early Italian miniatures, primitive influences, and a deep response to natural references. Using a saturated palette of color, she creates works of simple yet refined tranquility.
Bromberg has designed for Ann Taylor, The Limited, XMI, and Abercrombie & Fitch. Her designs of men's silk neckwear met with great acclaim and have been sold in fine specialty and department stores, including Nordstrom, Saks Fifth Avenue, and Takashimaya.