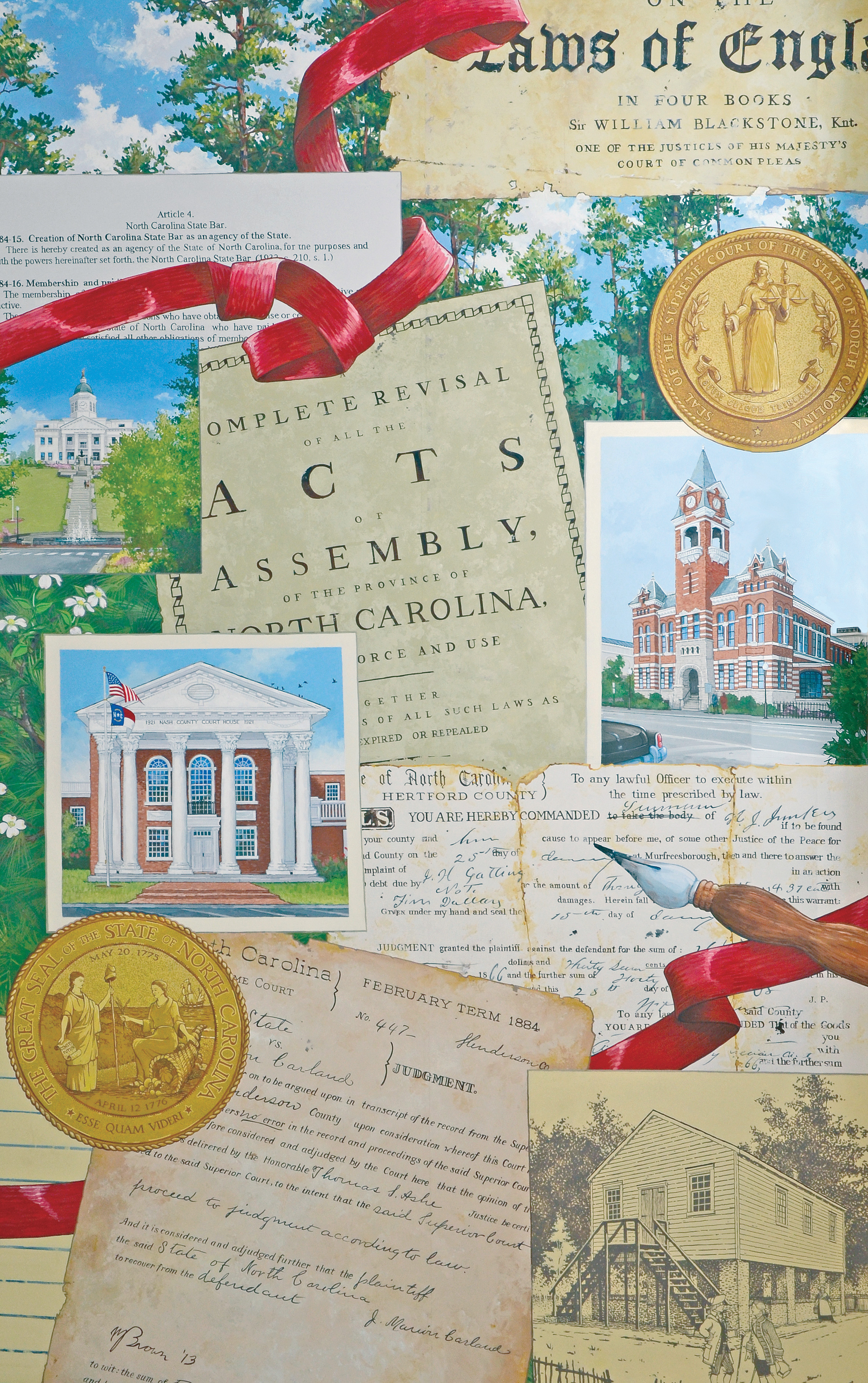 Courthouse Mural
Date: 2013
By: Michael Brown
Medium: Acrylic on canvas
Michael Brown received his bachelor of fine arts at the University of North Carolina Chapel Hill in 1977. From 1977 through 1979 he was a fellow in residency at the Fine Arts Work Center in Providence, Massachusetts. After completing his education, Brown was hired by the Guggenheim Museum in New York to design and implement a program for disadvantaged and challenged students, which he completed in 1981. He then began teaching at Meredith College in Raleigh, North Carolina, where he taught for the next decade.
Michael Brown has been a professional artist for over 30 years, exhibiting his landscape paintings in a number of gallery and museum shows throughout North Carolina. He is best known for his mural work, and he has painted numerous murals in North Carolina as well as in Virginia, West Virginia, New York, Florida, Chicago, and Maryland. As part of the Chapel Hill/UNC bicentennial celebration, Brown was commissioned to do a mural for the post office as a companion piece to an existing mural by the distinguished Depression-era artist, Dean Cornwell. Other prominent Brown murals include a large, realistic historical mural on the walls of the Orange County Courthouse in Hillsborough, and murals for the rotunda of the Greensboro Public Library and the Veterans Museum in Tarboro.
Brown has been featured in periodicals and newspapers, including the Durham Herald, the News and Observer, the Carolina Alumni Review, Our State Magazine, Chapel Hill Magazine, Oxford American, the Independent, the Village Voice, and the Baltimore Sun.