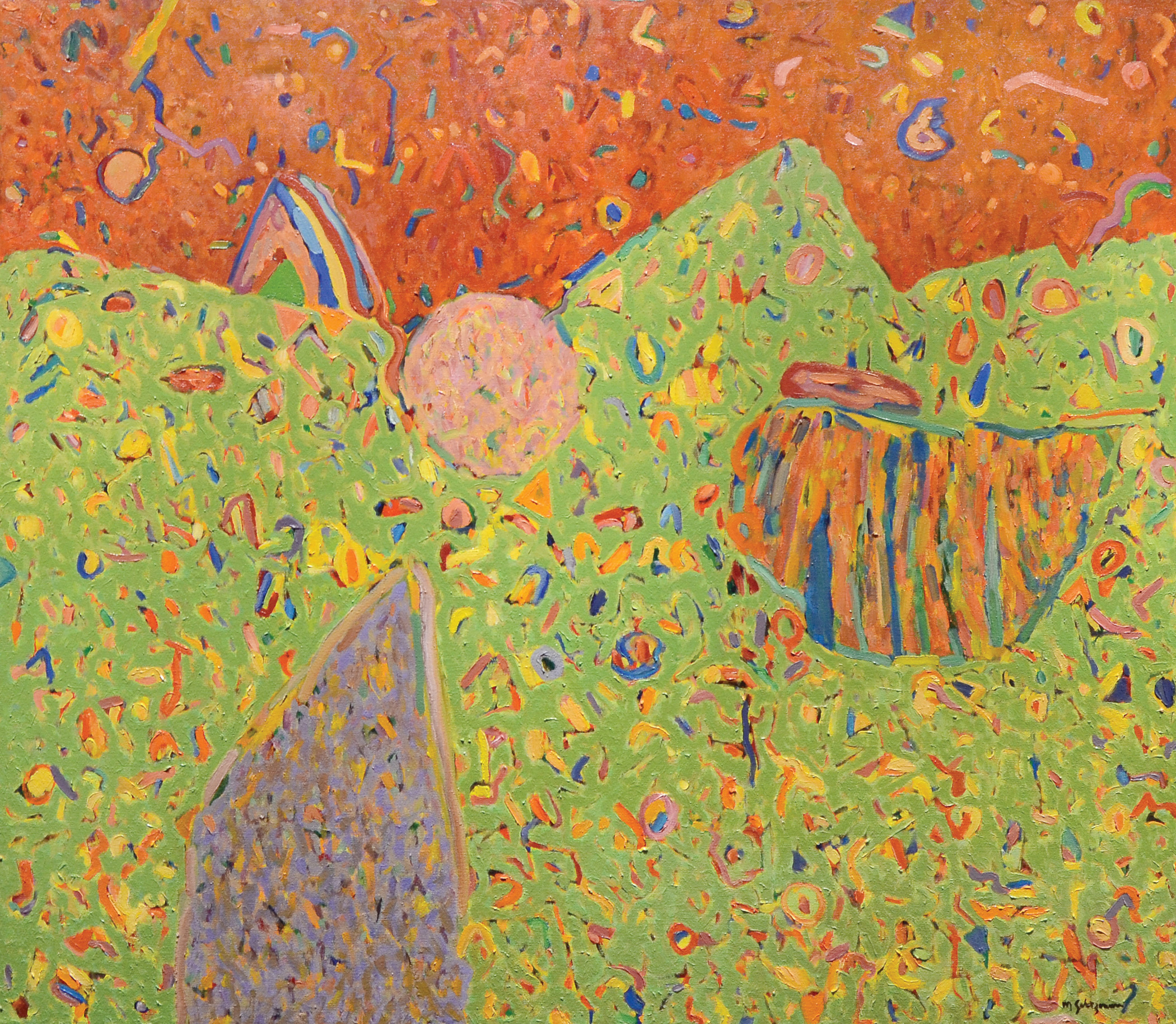 Taride du Paris
Date: 1980
By: Marvin Saltzman
Medium: Oil on canvas
Marvin Saltzman was born in Chicago, Illinois, in 1931. He attended the University of Chicago and the School of the Art Institute of Chicago from 1954-1956. He received his bachelor of fine arts and master of fine arts from the University of Southern California in 1959, and afterwards taught at Eastern Oregon State College, the University of Wisconsin at Madison, and the University of Southern California. In 1967 Saltzman came to North Carolina to join the faculty of the University of North Carolina at Chapel Hill, where he taught painting, drawing, and printmaking. He held a faculty position from 1967 until his retirement in 1996. He played a key role in building the Department of Art at UNC, and ultimately served as its chair.
After 12 years of teaching, Saltzman decided that he needed to become a painter again. He traveled to Paris and began painting landscapes with a passion for interpreting nature in a new way. From Paris he returned to the faculty at UNC, where he dedicated himself to his students and his painting. Saltzman's paintings examine landscapes from different perspectives that emphasize tone over shape and feature bright and shining hues.
Saltzman began exhibiting his own work again in 1985, and he continues to work as a draughtsman. He is best known for his robust landscapes, exhibiting complex surfaces and a mastery of color. He is also recognized as one of North Carolina's most influential art professors, having impacted generations of students at UNC, including Thomas Sayre, Michael Brown, and Herb Jackson.
Marvin Saltzman received the North Carolina Award in 1998.