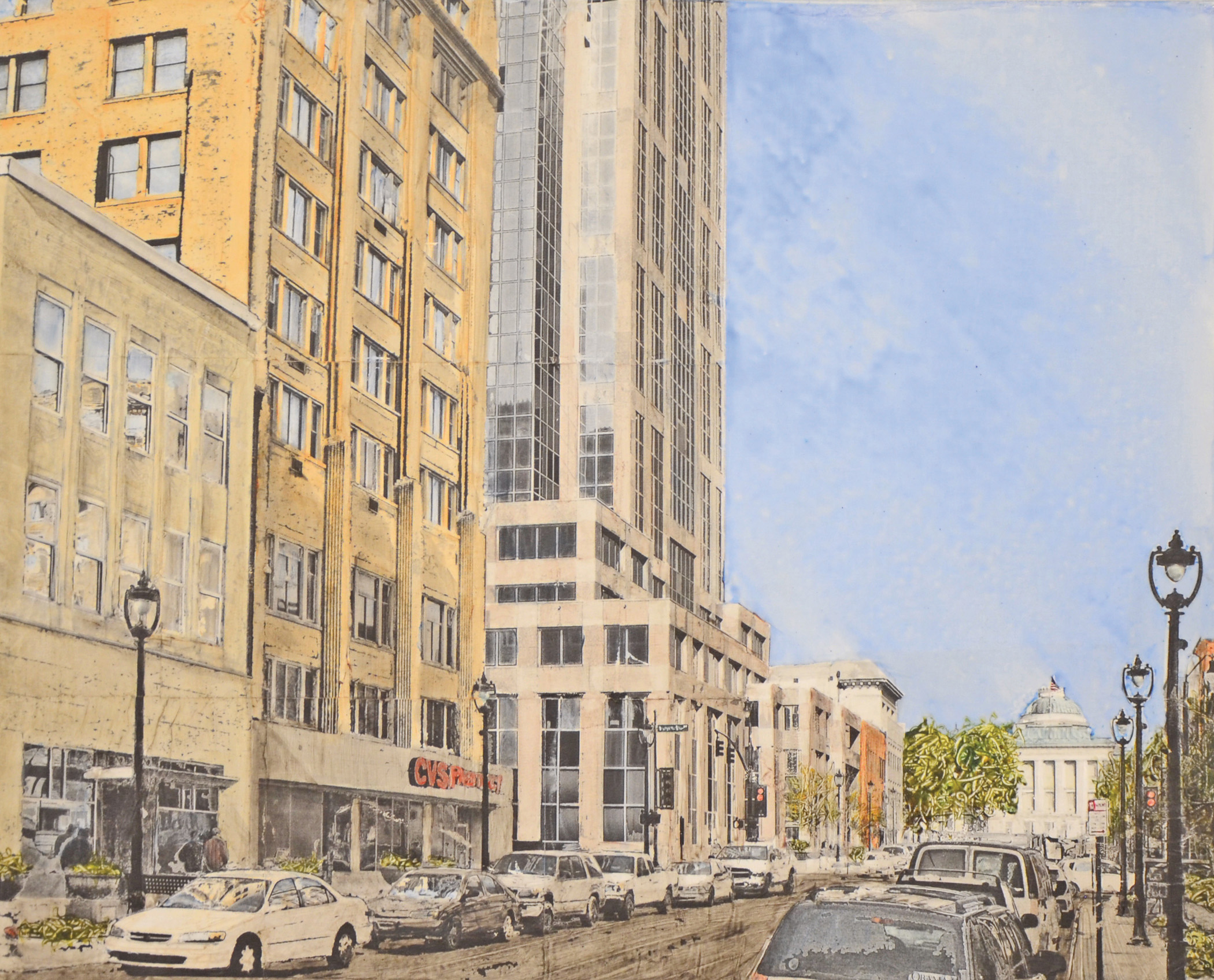 Fayetteville Street
Date: 2009
By: Rachel Herrick
Medium: Mixed media on canvas
Rachel Herrick received her bachelor of arts in creative writing from Methodist University in 2001. In 2011 she received her master of fine arts in studio art from the Maine College of Art.
Herrick is a multi media artist best known for her detailed traveling Museum for Obeast Conservation Studies installations, which have been the subject of activist and academic writing in the United States, Canada, England, and Australia. In addition to her installation work, Herrick paints recognizable landmarks using her own methodical and labor-intensive technique of transferring images to the canvas and then applying markings, color, and washes, creating a richly layered surface to communicate the mood that she is trying to convey.
Herrick has received numerous awards and grants, including a United Arts Regional Artist Project Grant (2012), New England Art Award in the promising talent category (2012), Puffin Foundation Artist Grant (2011), Hildreth Family MFA Scholarship Award (2009-2011), and Maine College of Art Presidential Scholarship Award (2009-2011).
Herrick's work can be found in private and institutional collections, including the William Penn Foundation, Comcast Headquarters, and the American Council on Exercise.