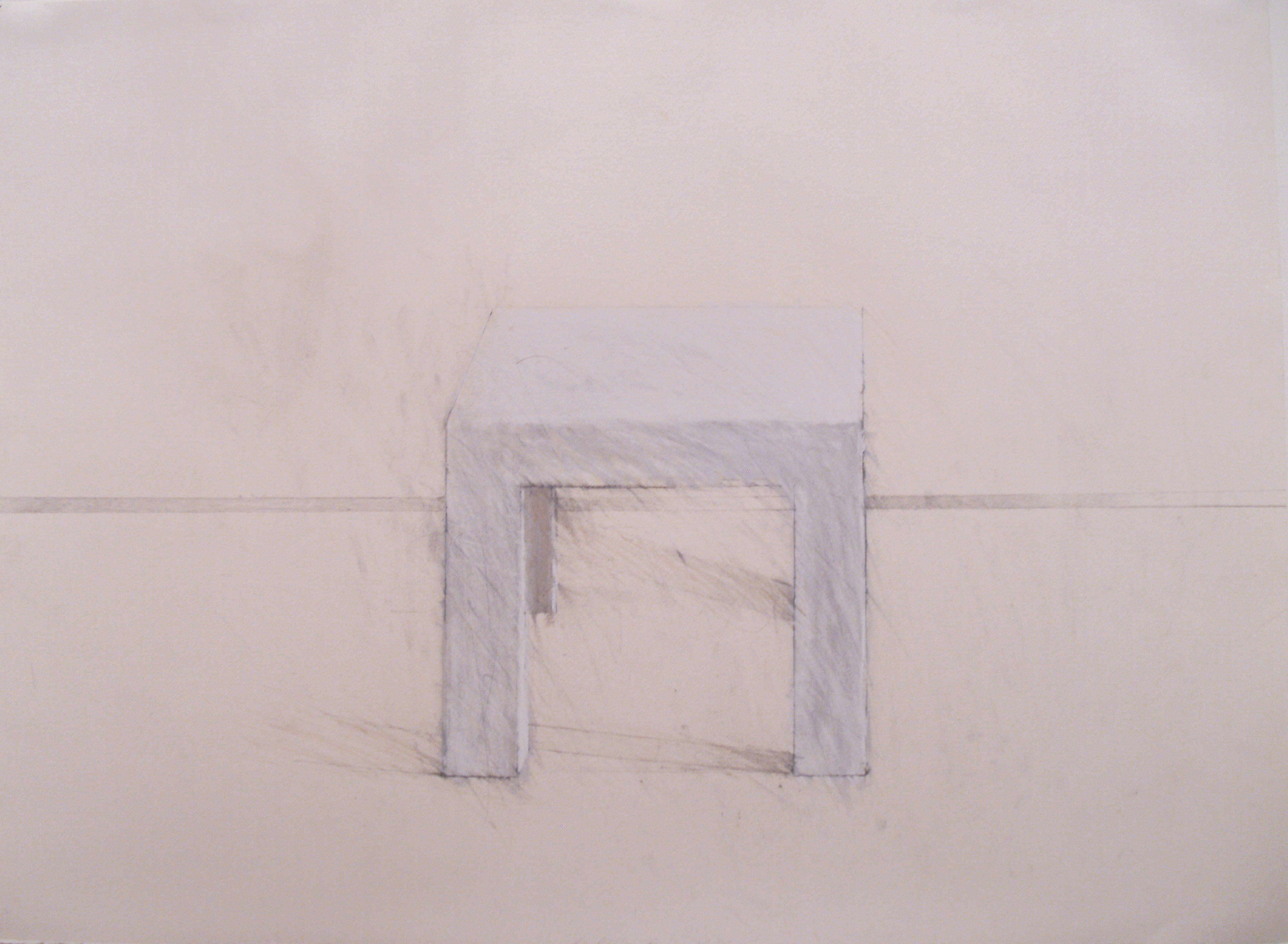 Parson's Table
Date: 1983
By: Paul Harcharik
Medium: Pastel, graphite on paper
Paul Harcharik earned his bachelor of fine arts at East Carolina University, and in 1975 he earned his master of fine arts at Pennsylvania State University. After graduation, he worked as a studio artist, working in painting, drawing, and printmaking. For a time he was an illustrator for the US Air Force. He also taught at Penn State and Sacred Heart College before returning to North Carolina, where he taught at UNC-Asheville and Montreat College. He also served as director of printmaking at Spirit Square Arts Center in Charlotte.
Harcharik has received many grants and awards, including First Juror's Award at the Halpert Biennial, a national juried exhibition at Appalachian State University in Boone, North Carolina; Fellowship and Grant, Artists Trust/Washington State Arts Commission; a Western States and a Southern States Art Federation/National Endowment for the Arts Regional Fellowship in Santa Fe, New Mexico, and Atlanta, Georgia; and a McDowell Colony Fellow, Peterborough, New Hampshire. His work can be found in collections of the Victoria and Albert Museum, London; the Metropolitan Museum of Art, Yale University Art Gallery; the Mint Museum, Charlotte, North Carolina; the State of Washington, Art in Public Places Art Collection; and the North Carolina Executive Mansion in Raleigh.
Harcharik lives and works in Charlotte.