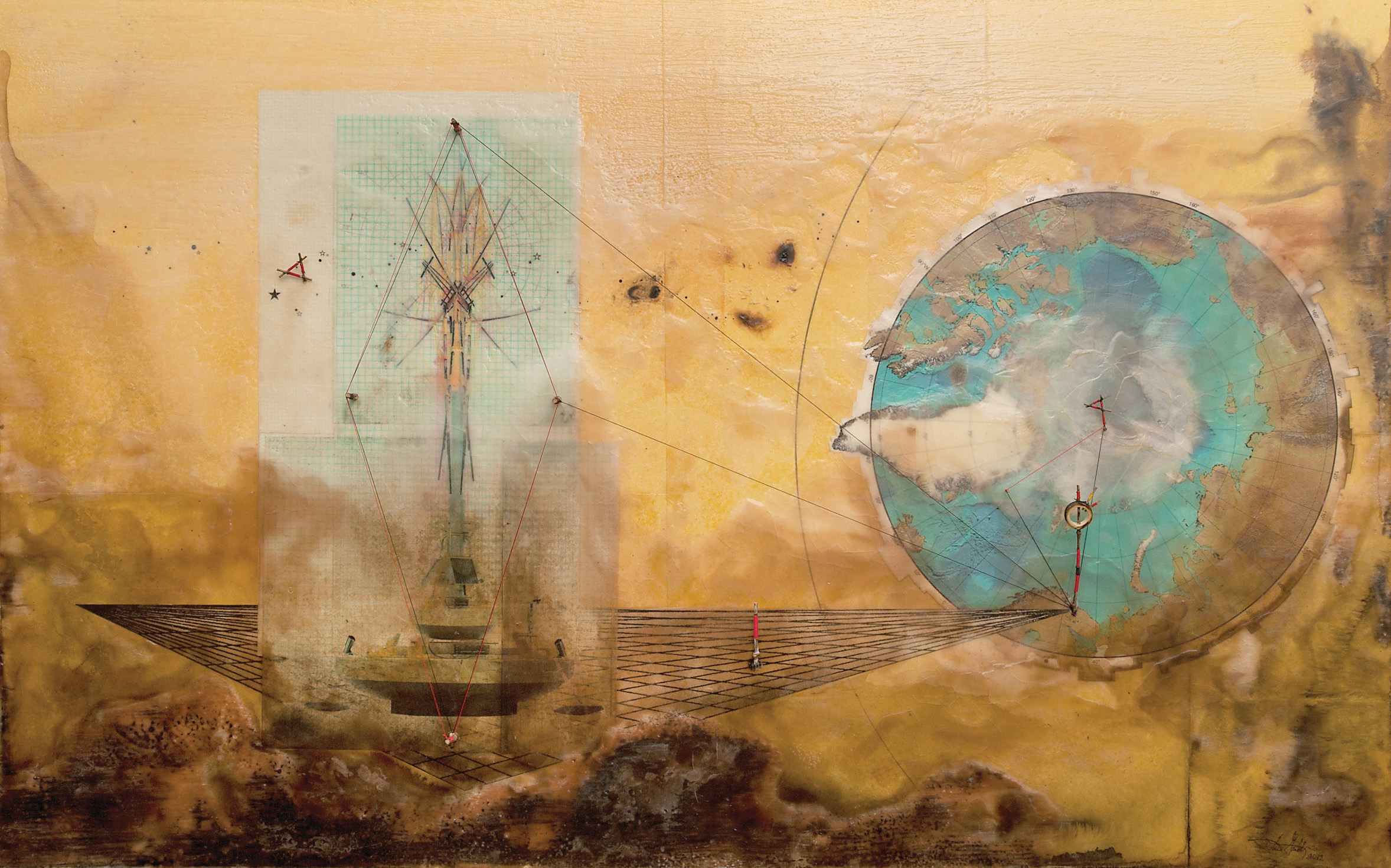 North Pole Expedition
Date: 2012
By: Tom Grubb
Medium: Mixed media
A native of Lexington, North Carolina, Tom Grubb received a bachelor's degree in science and history from Appalachian State University in 1970, and a master of fine arts from East Carolina University in 1983. From 1984-1988 he was selected for the North Carolina Visiting Artist Program and taught at Fayetteville Technical Community College and Robeson Community College.
From 1990 until 2010 Grubb served as executive director of the Fayetteville Museum of Art. Before that, he was artist-in-residence and interim director of the museum. His tenure at the museum was marked by large national traveling exhibitions, new educational programs, and festivals on the grounds that attracted thousands.
In 2003 Grubb received a National Endowment for the Arts Project Grant for his sculpture Star Gate, 2003. Other awards and distinctions include a Southern Arts Federation/NEA regional fellowship for sculpture, an Emerging Artist Grant from the Arts Council of Cumberland County, and a North Carolina Visual Artist Fellowship from the North Carolina Arts Council. In 1991 Grubb was chosen to be an ambassador to represent artists on an exchange trip to Russia.