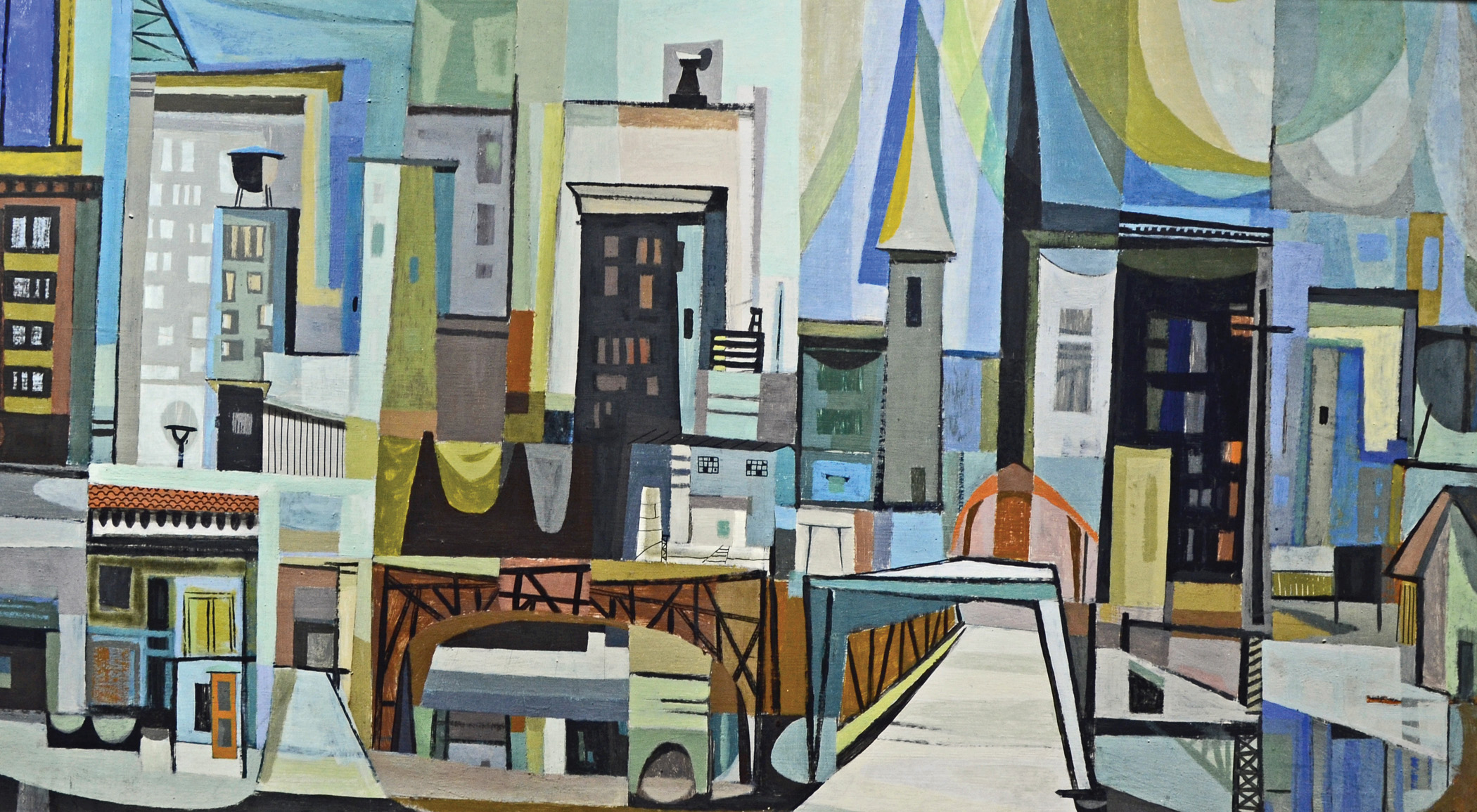 City Landscape (Untitled)
Date: 1952
By: Joe Cox
Medium: Oil on canvas
Originally from Indianapolis, Indiana, Joe Cox became interested in art in high school and honed his skills while studying at John Herron Art School and the University of Iowa. Cox explored color theory and rhythmic line drawing through the medium of painting. In his early 20s he was commissioned to paint murals in Michigan and Indiana post offices. In 1954 he began teaching at North Carolina State University, where he remained for the next 20 years and became one of the state's leading art educators. Throughout his life he experimented, using such diverse materials as anodized aluminum, cast stone, and stained glass. He may be best known for his Color Wall, a kinetic light sculpture on the campus of North Carolina State University.
Cox's work can be found in numerous collections throughout the country, including the Mint Museum in Charlotte, North Carolina; the Chrysler Museum in Norfolk, Virginia; the High Museum in Atlanta, Georgia; the John Herron Art Museum in Indianapolis, Indiana; the News & Observer Publishing Co. in Raleigh, North Carolina; and Glaxo International Headquarters in the Research Triangle Park, North Carolina. The Tennessee Valley Authority commissioned six of his murals.
Joe Cox received the North Carolina Award in 1993.