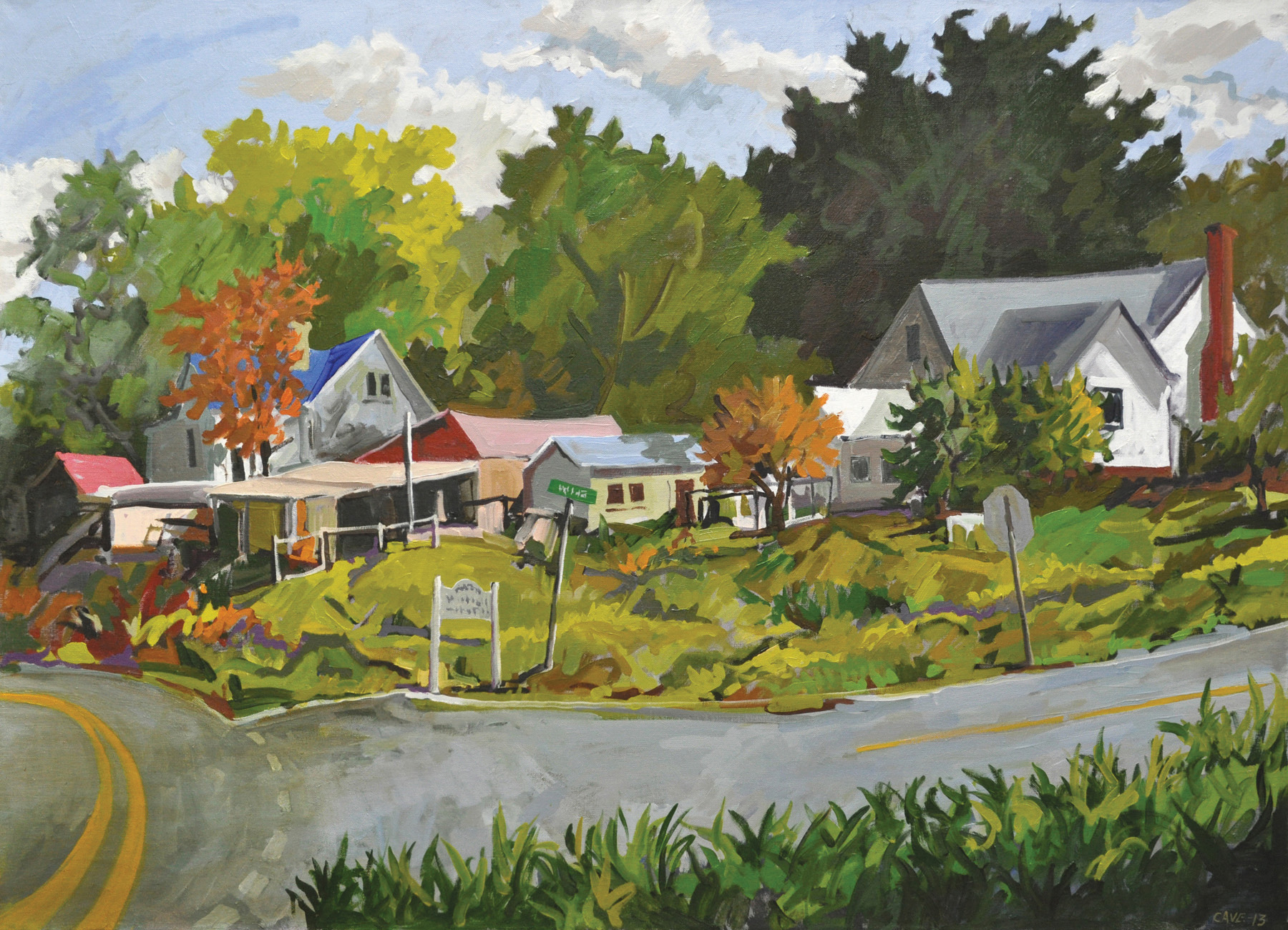 Outskirts of Lincolnton #2
Date: 2013
By: Joseph Cave
Medium: Oil on linen
Joseph Cave was born and raised in Columbia, SC. He attended the University of Georgia, followed by the San Francisco Art Institute and San Francisco State University, where he earned his master of fine arts. He spent years in Northern California and Europe, and moved to North Carolina in the late 1980s.
Although Joseph Cave studied art during the peak of abstract expressionism, he was always drawn to the outdoors, and has been painting the landscape for over 50 years. His particular interest is in scenes with a human presence: farms, crops, roads, and small towns, often situated under big boisterous skies. "Splendor without sentimentality best describes Joseph Cave's paintings. There is no despair in his art, only joy of color. There is no contradiction of style, just continuity of form and design. His reverence for nature is a forceful, recurring theme throughout his work. Though the works sometime represent simple themes, he easily invests each with an incandescent style and earthiness of spirit that belies the complexity of construction." – James A. Fitch, Joseph Cave: Selected Paintings
Cave has taught art at the Memphis Academy of Art, the San Francisco Art Institute, and San Francisco State University. Over the course of his career, his work has been shown in the United States and Europe. His paintings can be found in many private and public collections, including SAS Institute, GlaxoSmithKline, Duke University Medical Center, the Memphis Academy of Art, Hibernia Bank, the Ritz Hotel, and the North Carolina Museum of Art.