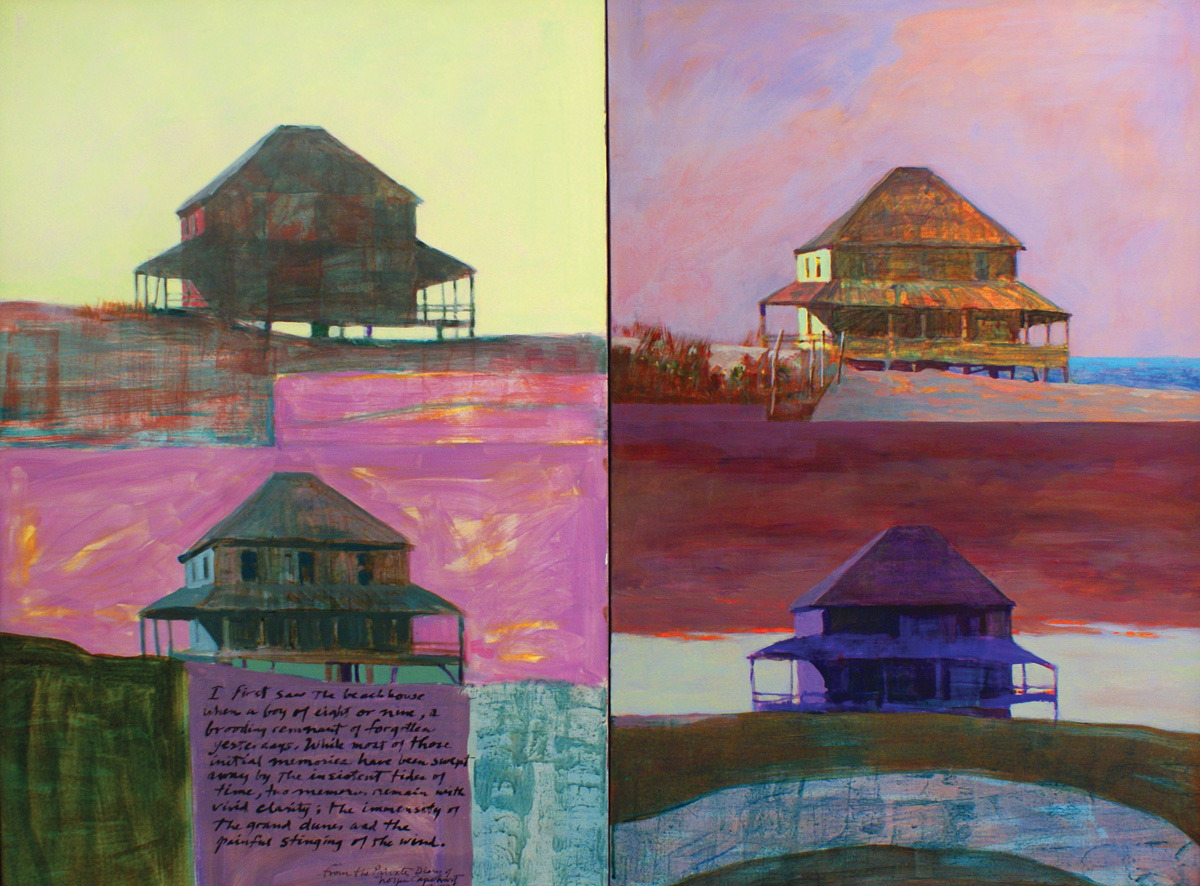 Beach House
Date: 2009
By: Noyes Capehart
Medium: Mixed media on canvas
Noyes Capehart was born in Nashville, Tennessee, in 1933. He grew up in the small Nashville suburb of Old Hickory, a small factory town on the Cumberland River. He attended the University of the South (Sewanee), before transferring to Auburn University to pursue a major in illustration. He earned his master of arts in printmaking at the University of Missouri.
Capehart taught at Appalachian State University in Boone, NC, for 37 years, before retiring in 1997. He was beloved by both students and faculty. His artwork has been exhibited both regionally and nationally in numerous galleries and museums, including the Whitney Museum of Art, the Brooklyn Museum, the Smithsonian Museum, the Mint Museum, and the North Carolina Museum of Art.
Capehart described his philosophy in The Private Diary of Noyes Capehart: "I've never been one to consider technique, or process, as anything other than a means to an end. This is not to say that I don't derive a great deal of pleasure from working with my materials, but rather that my ultimate objective is always the picture. I think of most of my Diary pictures as short stories, and what I'm finding when I step back and look at these works is that my passions for writing and picture making are becoming one. I know I'm becoming something of a mutation, but that's alright with me."
Capehart has written four novels and numerous short stories and often inscribes narratives into his paintings. In 2008 his book The Diary of Noyes Capehart was featured on Our State on UNC-TV.