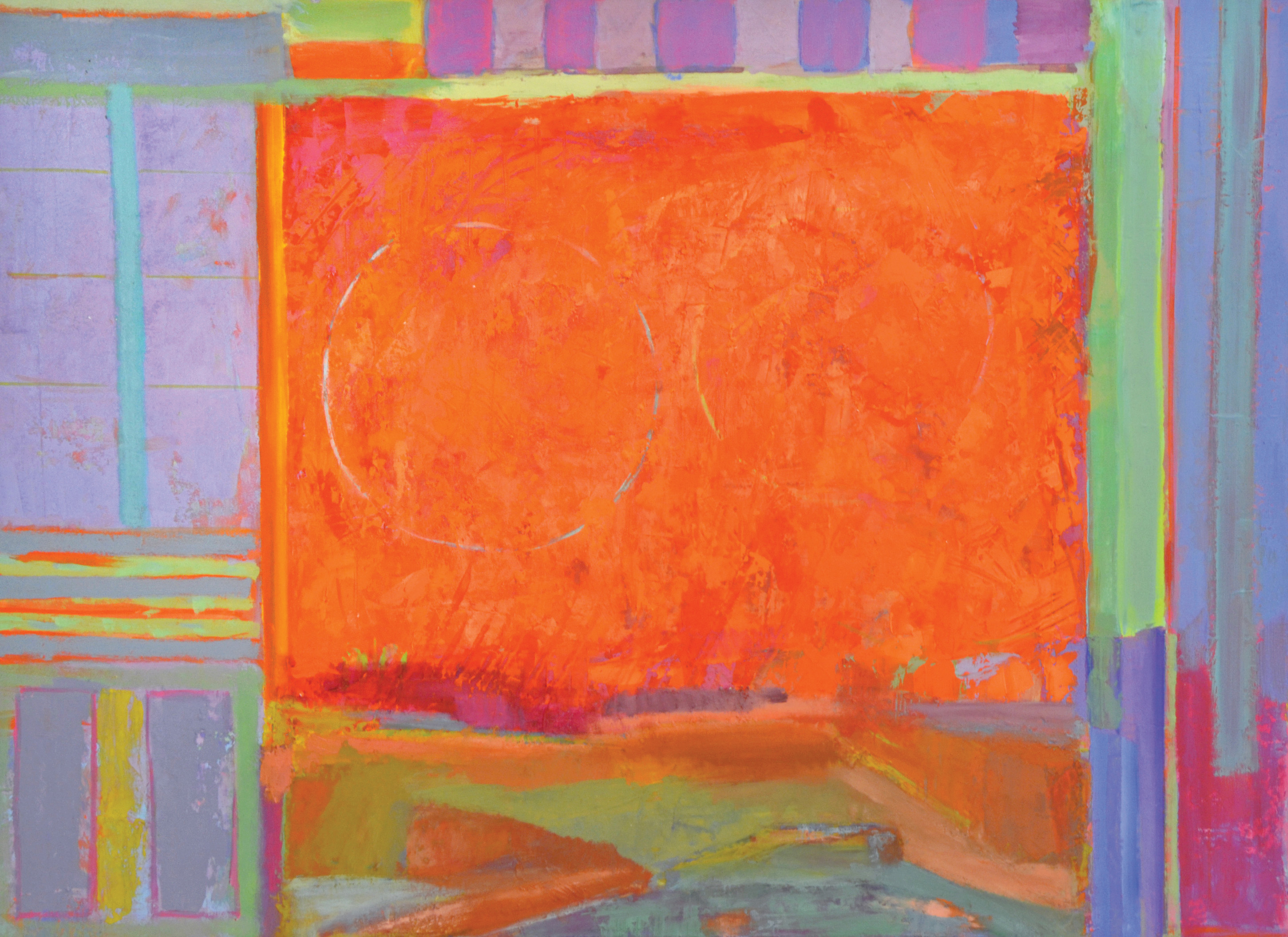 Fire on the Moon
Date: 1998
By: George Bireline
Medium: Acrylic on canvas
George Bireline was born in Peoria, Illinois, in 1923. After serving in WWII, where he fought in the Battle of the Bulge, he attended Bradley University in Illinois. He continued his studies in art at the University of North Carolina, Chapel Hill, where he received his master of fine arts in 1963. From 1955 until 1986 Bireline taught at the School of Design at North Carolina State University, where he served as a mentor to generations of art and architecture students.
Bireline's painting career began with a solo exhibition at the prestigious Andre Emmerich Gallery in New York City. Bireline was interested in abstract expressionism, illusionism, and color field painting, and he experienced several shifts in style throughout his career. His paintings were greatly influenced by the important human issues of the day, including social justice and environmental concerns. His work is characterized by vibrant and daring colors, as well as frequent uses of trompe d'oeil, which literally translated means "deceive the eye," and is a technique involving the use of realistic imagery to create the optical illusion of three dimensions.
Bireline received a Guggenheim Fellowship in 1967 and was honored with a retrospective in 1976 at the North Carolina Museum of Art. His artwork is included in the permanent collections of the Hirshhorn Museum in Washington, DC, the Mint Museum in Charlotte, NC, the Virginia Museum of Fine Arts in Richmond, VA, the Ackland Museum of Art in Chapel Hill, NC, and the North Carolina Museum of Art in Raleigh, NC.