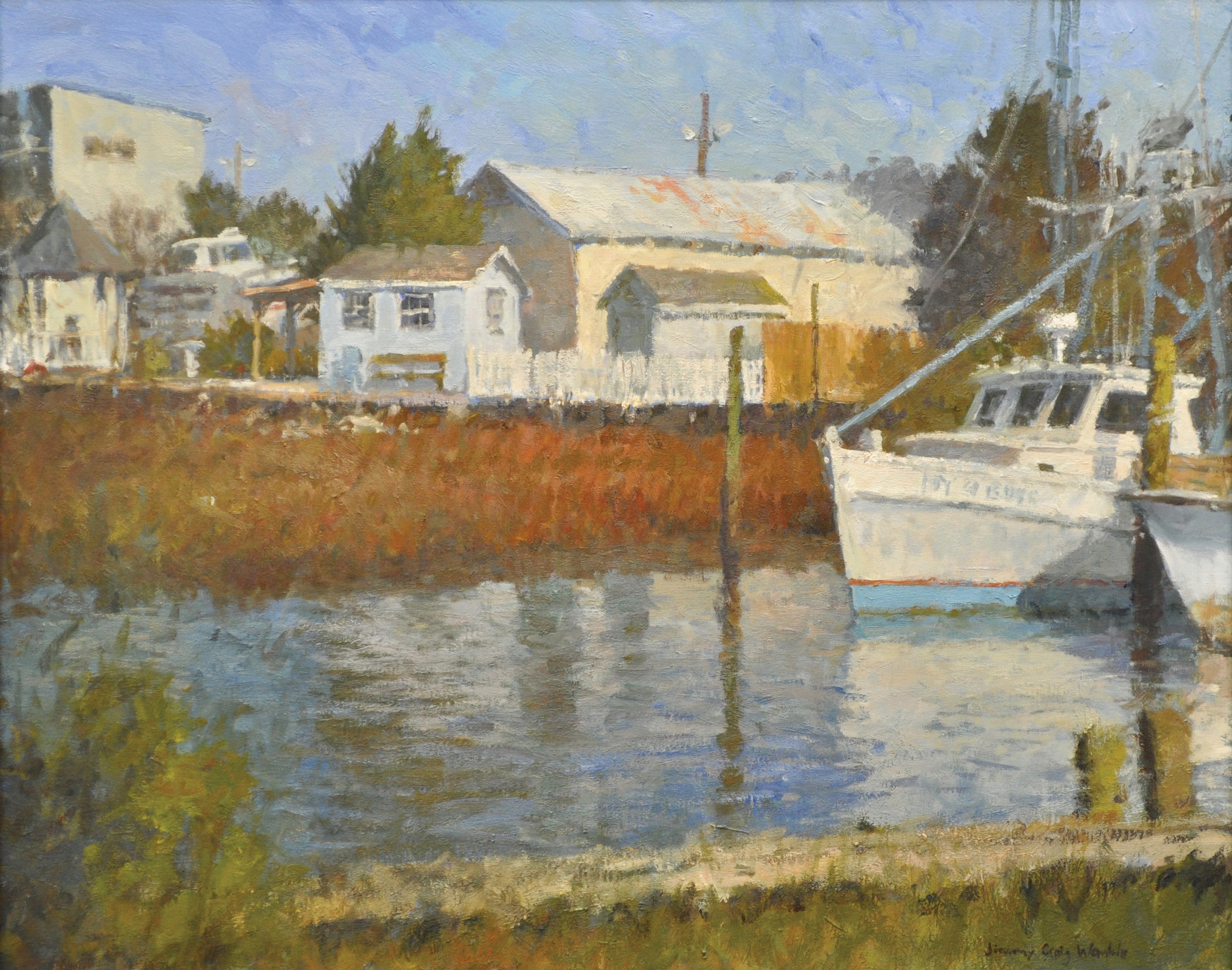 Town Creek View
Date: 2014
By: Jimmy Craig Womble II
Medium: Oil on canvas
Born in Rocky Mount, North Carolina, Jimmy Craig Womble began his art career in 1995 after graduating cum laude from the School of Design at North Carolina State University. Womble finds his inspiration in the state's eastern landscape where he grew up. His works are filled with old barns, rusty vehicles, dry-docked boats, and the detritus of this once thriving farming and fishing region. Womble is fascinated with how light falls on these old objects. Painting these scenes is his way of telling a unique story of the South that he could never put into words.
"The rust and decay is a physical reminder of the passage of time, and speaks of those who have struggled to make a life in this part of the country," says the artist. "I strive to show the beauty in the old, perhaps encouraging others to see it in a new light, as something to build upon or reuse. Our future demands we build upon the past, not just bury it."
Womble lives on the North Carolina Outer Banks with his wife and family. His works can be found in many private and public collections, including the Duke Cancer Center, Hospice of Wake County, and the Goodwill Foundation of Raleigh. He has won numerous awards for his paintings and received a Regional Artist Grant in 2006.