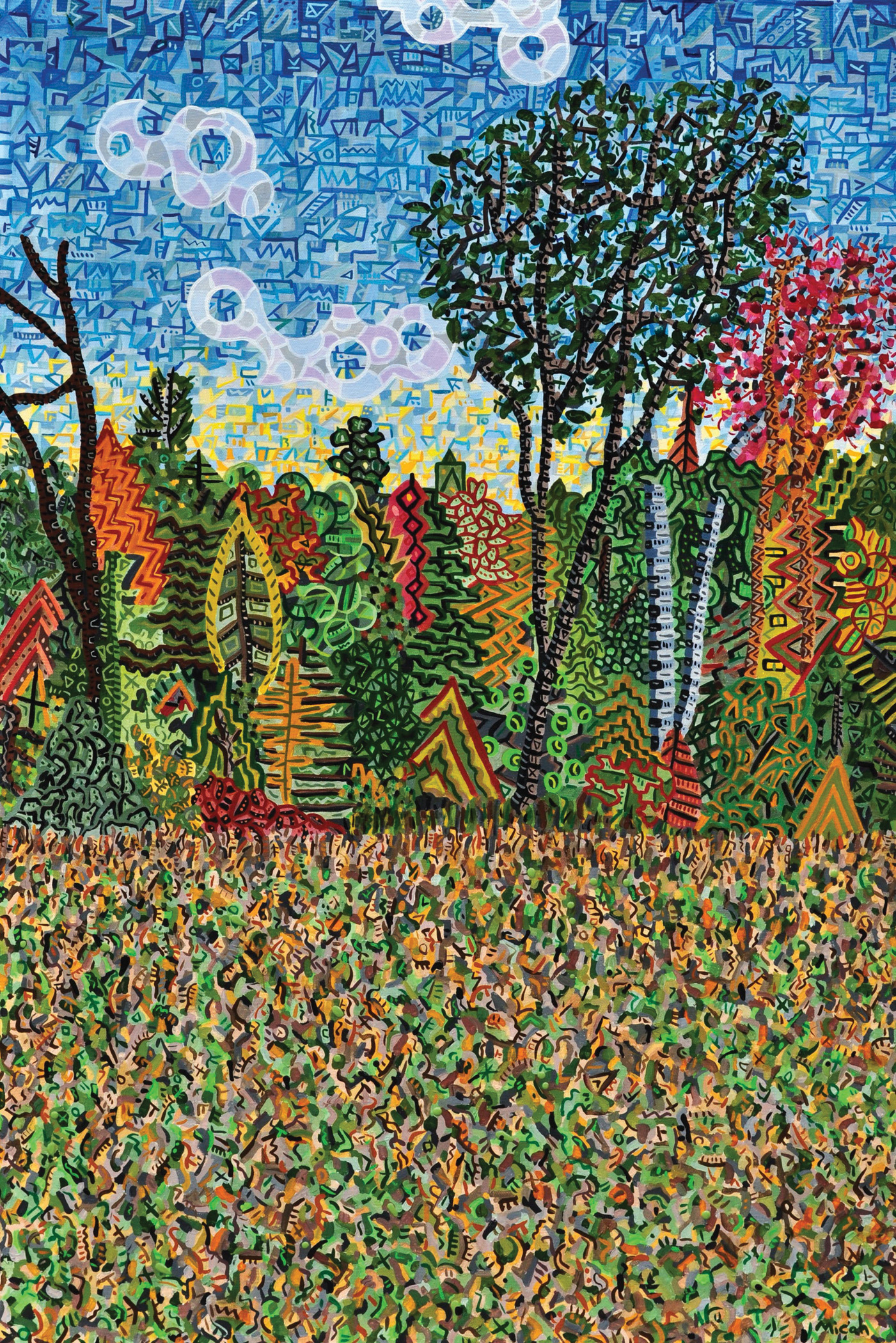 Sampson County Field
Date: 2013
By: Micah Mullen
Medium: Acrylic on canvas
Micah Mullen received his bachelor's degree from State University of New York at Brockport and later a master's degree from Duquesne University. His father was an artist and an art educator, surrounding Mullen with art from an early age. In 1996 Mullen moved to Raleigh, North Carolina.
Mullen's style of painting involves creating a complicated background of hundreds of grids of varying colors in which the background loosely resembles the intended composition. From there Mullen concentrates on adding detail to segments of the painting at different times. A typical landscape composition may have 20 different trees. Mullen believes that painting all the trees during the same session will tend to create too many similarities, and thus a boring composition. He tries instead to create balance and harmony in his paintings, although he describes them as "sometimes very detailed and confusing compositions."
Mullen's work has been included in numerous exhibitions, including the Raleigh Fine Arts Society and the North Carolina Museum of Natural Sciences.