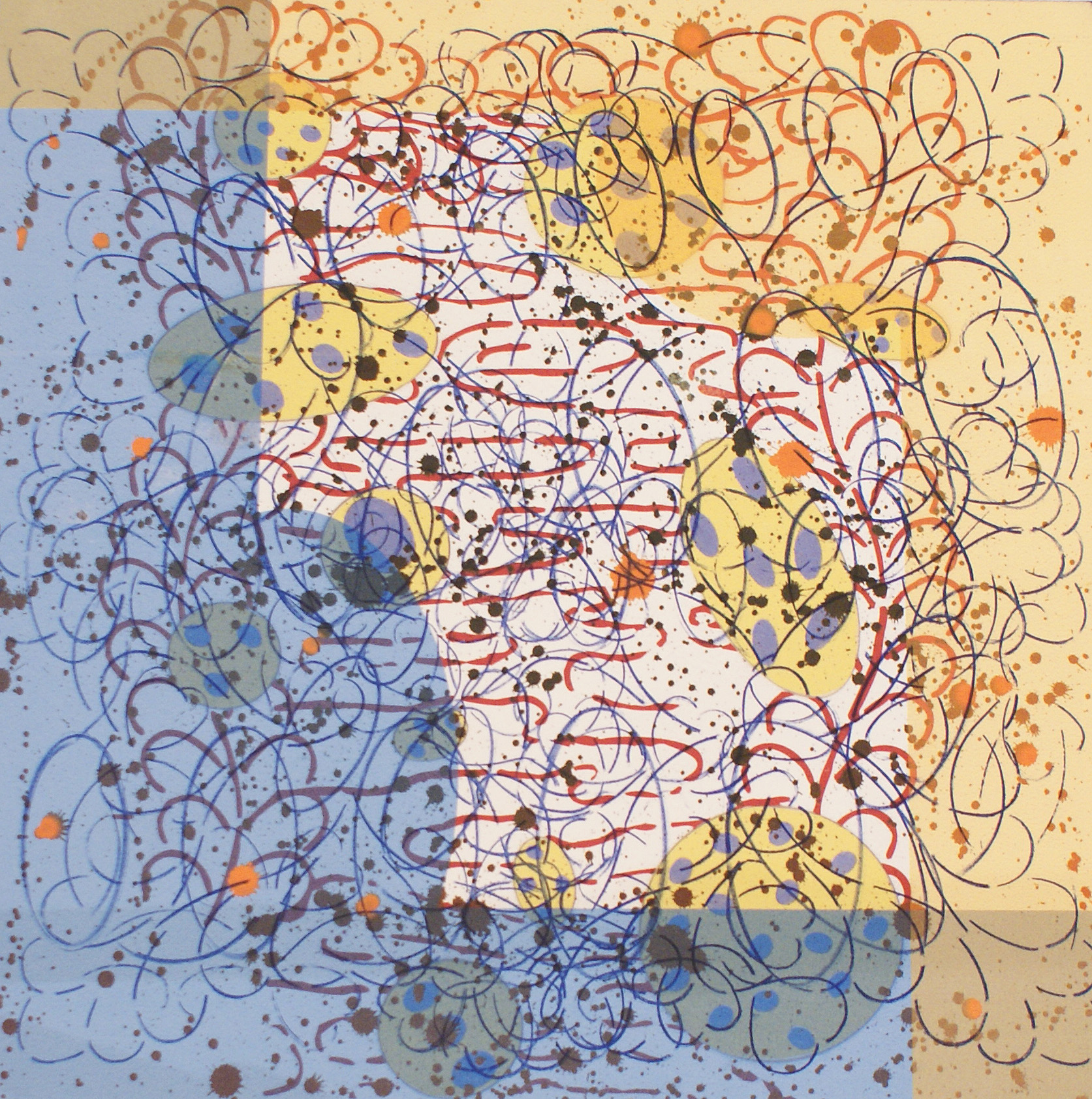 Dissimilar Factors
Date: 2007
By: Clarence Morgan
Medium: Vitreographs
Clarence Morgan earned his master of fine arts at the University of Pennsylvania. He then taught at the School of Art at East Carolina University, where he was a member of the faculty from 1978 to 1992. Morgan has completed numerous fellowships at universities including Yale, Cooper Union, and Stanford. He currently resides and teaches in Minneapolis, Minnesota.
Morgan's work includes painting, drawing, printmaking, and vitreographs. Vitreographs were developed by Harvey Littleton, who brought the technique to Spruce Pine, North Carolina, where Morgan learned the technique. It involves using glass plates that can withstand the pressure of a printing press, and which—unlike metal plates—do not oxidize, change, or interact with the composition of the inks, especially the whites and yellows, which can turn green or gray in contact with metal plates.
Morgan's work is in the permanent collections of Cleveland Museum of Art, the Pennsylvania Academy of the Fine Arts, Walker Art Center, the Minneapolis Institute of Art, and the Frederick R. Weisman Art Museum. In 2009, Morgan's work was featured in three concurrent exhibitions in Beijing, China. He has received grants, fellowships, and invitations to be a visiting artist at Yale University, Oregon State University, Michigan State University, James Madison University, York College of Pennsylvania, Brigham Young University, Cooper Union (School of Art), Washington University, University of Wisconsin, Cranbrook Academy of Art, and Stanford University.