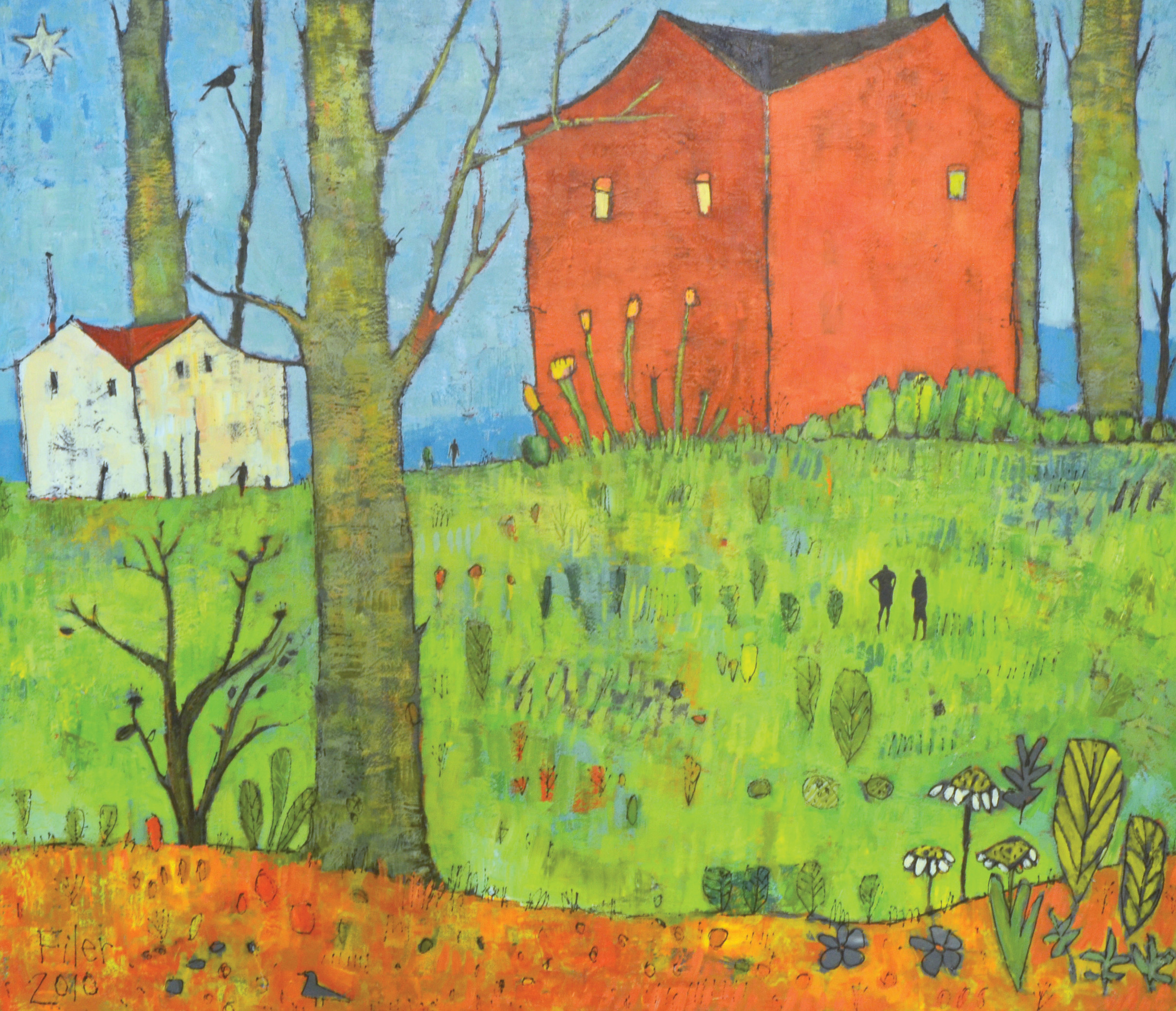 Uncommon Garden
Date: 2010
By: Jane Filer
Medium: Acrylic on canvas
At age 11, Jane Filer moved with her family from California to Western Australia, where she became acquainted with the ethereal artwork of the aboriginal people. The mystical nature of this culture made a lasting impression on Filer that she continues to incorporate into her work. Filer received her bachelor of fine arts, with honors, from Illinois University and her master of fine arts at the University of North Carolina at Chapel Hill. Presently Filer lives and works in her hand-built home, an environment that helps her maintain the creative fire for her inspiration.
Filer's work has been included in numerous prestigious corporate and private collections, both nationally and internationally. Among these are the American Embassies in Estonia and Uganda, IBM, Momentum Research, the University of North Carolina, Duke University Hospital, UNC Memorial Hospital, and Southern Illinois University Museum.
In 2010 Filer was commissioned to paint a 45 foot mural for the RDU International Airport. The Triangle Area Sister Cities sponsored the commission, the theme of which is "World Peace: One Friendship and One Community at a Time." The project led to international connections and opportunities, including teaching workshops in France and a solo exhibition at the Stiftung Wilhelm Lehmbruck Museum in Rheinhausen, Germany.