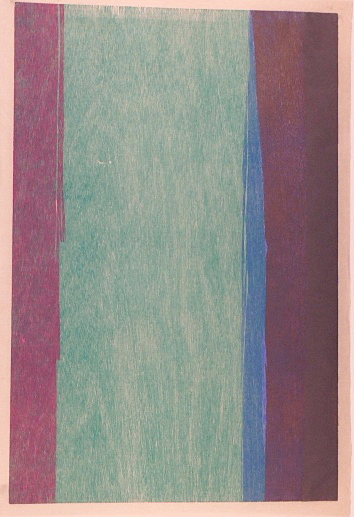 Woodlands #9
Date: 1993
By: Ann Conner
Medium: Woodcut
Ann Conner is a native of Wilmington, NC, where she lives and maintains a studio. She received her bachelor of fine arts from Salem College and her master of clinical teaching and master of fine arts in painting from the University of North Carolina at Chapel Hill.
Conner was a professor of studio art at the University of North Carolina at Wilmington and served as chair of the Department of Art and Art History. In addition to teaching, Conner is a nationally acclaimed artist, best known for her seductive and formally challenging color woodcuts. Using non-endangered native tree species and brilliant color palettes, she creates conceptual woodcuts that employ the intrinsic grain of the wood to create a space defined exclusively by shape and color.
Conner's work is shown in more than 40 major museum and permanent collections, including the Museum of Fine Arts, Boston, MA; California Palace of the Legion of Honor, San Francisco, CA; New York Public Library, New York, NY; Fogg Art Museum, Harvard University, Cambridge, MA; the Library of Congress, Washington, DC; the Louise Wells Cameron Art Museum, Wilmington, NC; and Credit Suisse First Boston, London, England.