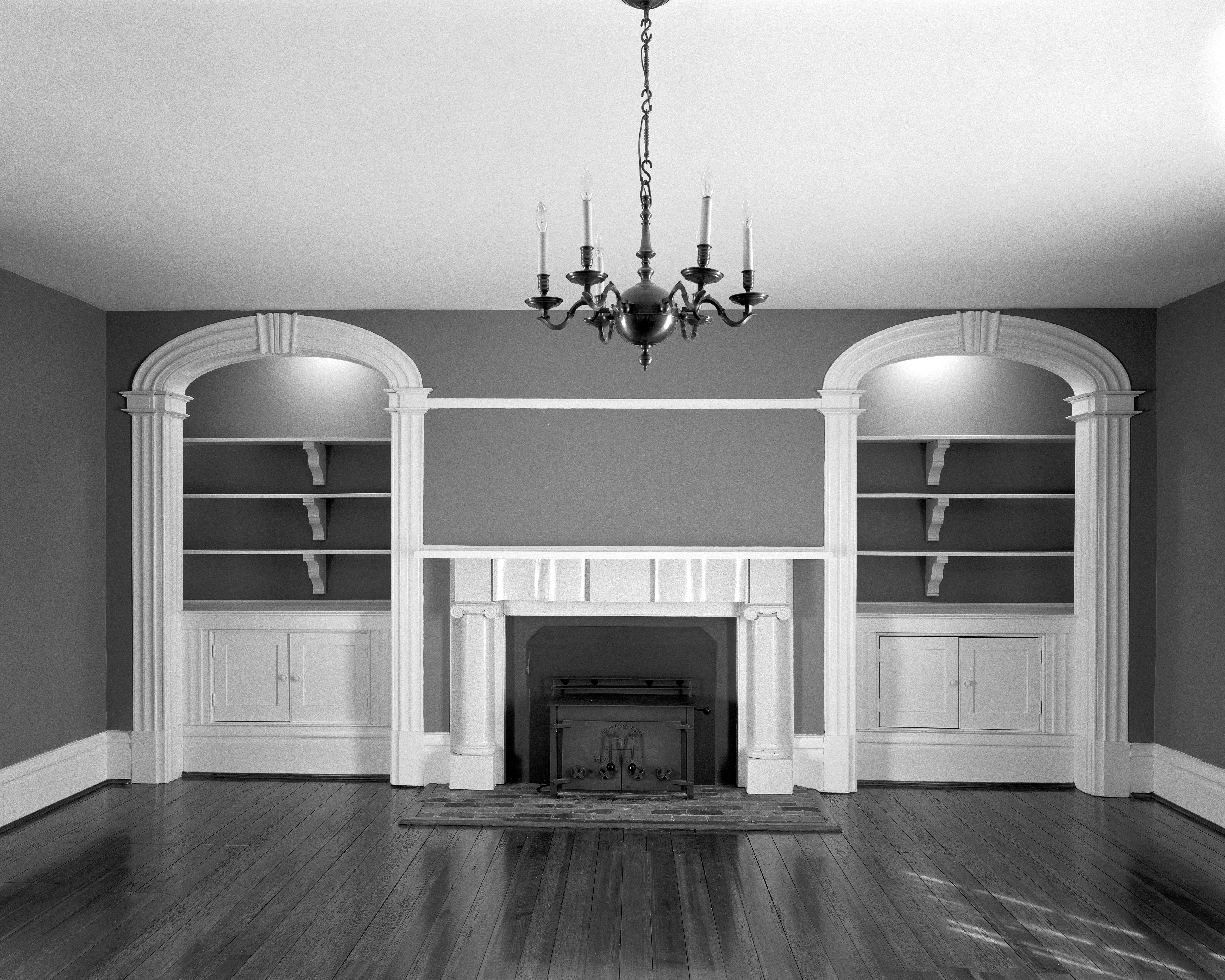 Parlor, Longwood Romulus-Sanders House
Date: 2013
By: Tim Buchman
Medium: Archival pigment photographs
Tim Buchman earned his bachelor of fine arts from Ohio University and a postgraduate degree from the Ohio Institute of Photography and Technology. For the past 30 years, Buchman has pursued his passion of photographing architecture and landscapes. He is known for documenting historic buildings and grave markers across North Carolina, and his North Carolina collection includes approximately 1,270 slides, the bulk of which depict historic state buildings dating from colonial times to the beginning of World War II.
In 2013 Buchman's photographs of the work of free black cabinetmaker Thomas Day (1801-1861) appeared in the book Thomas Day: Master Craftsman and Free Man of Color, and became part of an exhibition by the same name featuring Day's furniture at the Smithsonian's Renwick Gallery.
Thomas Day's business was located in the small town of Milton, in Caswell County, North Carolina. He employed both black slaves and white apprentices to design and build furniture and architectural millwork. His work was high quality and produced for wealthy and prominent customers throughout North Carolina. Today it is displayed in museums in Virginia and North Carolina, and the North Carolina Museum of History has a large exhibition of Day's work.
Tim Buchman resides and works in Charlotte, North Carolina.