Katherine Frye of Raleigh Nominated as Vice-President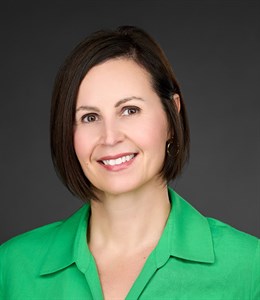 Raleigh attorney and Hickory native Katherine Frye has been selected by the State Bar's Nominating Committee to stand for election to the office of vice-president of the North Carolina State Bar.
Katherine founded Frye Law Offices in Raleigh in 2003, where she is a family law specialist at her solo practice.
Since 2016, Katherine has represented Wake County at the NC State Bar as a councilor where she has served as a vice chair of a Grievance subcommittee, chair of the Communications Committee, and currently serves as the chair of the Ethics Committee.
Katherine graduated from the Norman Adrian Wiggins School of Law. She is a fellow in the American Academy of Matrimonial Lawyers, a NC Board Certified Specialist in family law, and a NC Dispute Resolution Committee certified mediator. She has held numerous other leadership positions for the Wake County Bar and the NC Bar Association.
Katherine's election will take place at the State Bar's annual meeting in October 2023. At that time, Charlotte attorney A. Todd Brown will assume the office of president, and Eden attorney Matthew Smith will also stand for election to president-elect.
Back to top