Matthew Smith of Eden Nominated as Vice-President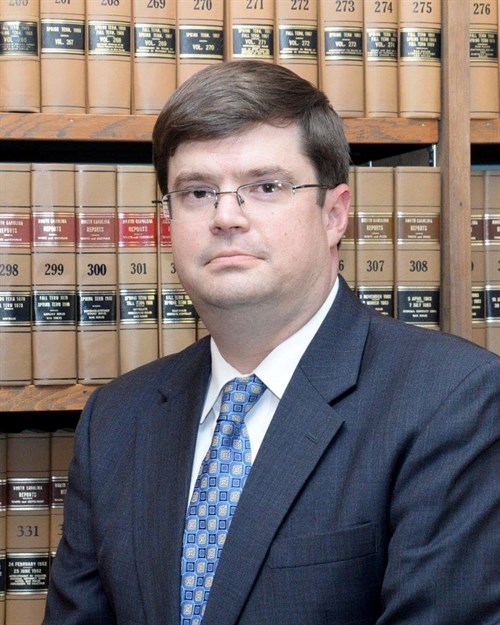 Eden attorney Matthew W. Smith has been selected by the State Bar's Nominating Committee to stand for election to the office of vice-president of the North Carolina State Bar. The election will take place in October at the State Bar's annual meeting. At that time, Smithfield Attorney Marcia H. Armstrong will assume the office of president, and Charlotte attorney A. Todd Brown will also stand for election to president-elect.
Smith earned his bachelor's degree from Campbell University, and his law degree from Campbell University's Norman Adrian Wiggins School of Law.
Smith has been a member of the North Carolina State Bar Council since 2014, during which time he served as vice-chair and chair of the Grievance Committee, and vice-chair and chair of the Authorized Practice Committee.
An associate and partner with Maddrey Etringer Smith Hollowell & Toney, LLP, in Eden since 1998, Smith focuses his practice on real estate, estates, guardianships, as well as other areas of law typically covered by a small-town practice.
Smith is a member of the Board of Directors for the Board of Boys' & GIrls' Club of Eden. He has also served as a member and chair of the Eden Planning and Zoning Board from 2009-2022.
For 23 years, Smith has been married to his wife, Michelle. They have two sons: Harrison, 19, and Hunter, 16. He enjoys the mountains and all things Chicago Cubs.
Back to top