A. Todd Brown of Charlotte Nominated as Vice-President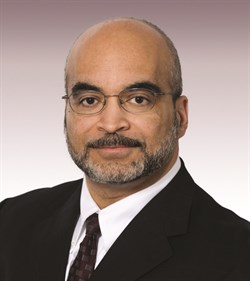 Charlotte Attorney A. Todd Brown has been selected by the State Bar's Nominating Committee to stand for election to the office of vice-president of the North Carolina State Bar. The election will take place in October at the State Bar's annual meeting. At that time, Salisbury Attorney Darrin D. Jordan will assume the office of president, and Smithfield Attorney Marcia H. Armstrong will also stand for election to president-elect. 
Brown earned his bachelor's degree from the University of South Carolina, and his JD from the University of South Carolina School of Law. 
Brown has been a member of the North Carolina State Bar Council since 2013, during which time he has served as chair of the Administrative Committee, and has been vice-chair and chair of the Grievance Committee.
A partner of Hunton Andrews Kurth LLP, Brown is the managing partner of the firm's Charlotte office, is co-head of the firm's commercial litigation practice group, co-chairs its Diversity and Inclusion Committee and its Talent Development Committee, is a member of its Associates Committee and Screening Committee, and is a former member of its Executive Committee. 
Brown is a former president of the North Carolina Association of Defense Attorneys. He has also served as president of the Mecklenburg County Bar, was a member of its Board of Directors, and was co-chair of its Committee on Diversity.
Back to top