Darrin D. Jordan of Salisbury Nominated as Vice-President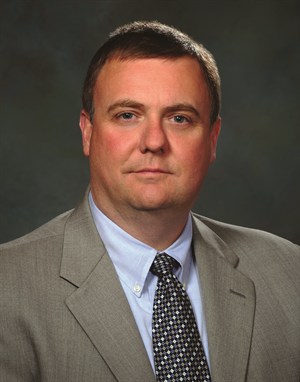 Salisbury Attorney Darrin D. Jordan has been selected by the State Bar's Nominating Committee to stand for election to the office of vice-president of the North Carolina State Bar. The election will take place in October at the State Bar's annual meeting. At that time, Raleigh attorney C. Colon Willoughby will assume the office of president, and Greensboro Attorney Barbara R. Christy will also stand for election to president-elect. 
Jordan earned his BA from Catawba College, and his JD from Campbell University School of Law. 
A partner of Whitley Jordan & Inge, PA, he has been a board certified specialist in criminal law since 2004.
Jordan was a member of the North Carolina State Bar Council from 2010 – 2018, during which time he served as chair of the Ethics and Communications Committees as well as the Lawyers Assistance Program Board.
Jordan currently serves as a commissioner on the NC Indigent Defense Services Commission, a position he has held since 2014. The commission presented Jordan with the Professor John Rubin Award for Extraordinary Contributions to Defense Training Programs, which is awarded each year by the Indigent Defense Services Commission in honor of its namesake at the UNC School of Government.
In addition to his numerous professional activities, Jordan formerly served on the Board of Directors for Elizabeth Hanford Dole Red Cross and the Rowan Helping Ministries. For six years he was the cub master of Cub Pack 254 of Bethpage United Methodist Church in Kannapolis. He received the District Award of Merit for service to the local Boy Scout District.
Jordan has written a number of manuscripts and served as a presenter at several continuing legal education seminars, and has been responsible for setting up numerous CLEs for the Rowan County Bar Association focusing on criminal, traffic, domestic law, and other topics of interest in the law.
Back to top