Colon Willoughby Nominated Next Vice-President of State Bar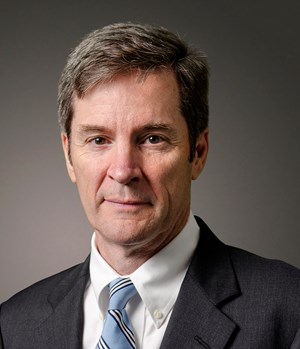 Raleigh Attorney C. Colon Willoughby was selected by the State Bar's Nominating Committee to stand for election to the office of vice-president of the North Carolina State Bar. The election will take place in October at the State Bar's annual meeting. Raleigh attorney John M. Silverstein will assume the office of president, and Winston-Salem attorney G. Gray Wilson will also stand for election to president-elect.
Colon is a partner with the Raleigh firm McGuireWoods, where he focuses his practice on government, regulatory, and criminal investigations. More specifically, he concentrates on an array of investigative and enforcement matters including state Attorney General investigations, Civil Investigative Demands, False Claims Act, state and federal Legislative Branch inquiries, and grand jury requests. Prior to joining McGuireWoods, he worked as a mortgage banker, as a business faculty member at Peace College, was in private practice for 7 years and served as the Elected District Attorney in North Carolina's state capital for 27 years.
One of North Carolina's longest serving prosecutors, Colon's litigation and investigation experience handling cases involving patterns and practices of corruption and misconduct allows him to provide valued and trusted counsel to his clients who find themselves subject to civil or criminal actions by various federal, state, and administrative entities. Colon was a member of two legislative study commissions reviewing law enforcement issues and insanity verdicts, and has served on the Governor's Task Force on Racial and Religious Violence. In addition, he is a Fellow in the American College of Trial Lawyers.
His other professional activities include serving as past president of the Wake County Academy of Trial Lawyers, past director of the Wake County Bar Association, past president of North Carolina Conference of District Attorneys, and serving on the NC State Bar Council and Board of Directors of the National District Attorney's Association.
Colon's dedication to success is equally evident in both his professional career and in his community involvement. He served on the Board of Governors of Summit House, Inc., as director of Artspace, Inc., as a member of the Raleigh Rotary Club, on the Triangle YMCA Board of Directors, and on the Board of Directors for NCLEAF. He also is an active member of White Memorial Presbyterian Church, where he serves as an Elder.
Back to top